Founded in 1934 as James Thompson & Sons, we've been in business in Iowa for more than 85 years.
These days we're an employee-owned merit shop serving a variety of markets, including commercial, industrial, manufacturing, warehouse, senior living, churches, schools, higher ed facilities, research labs, government buildings, treatment plants and food processing facilities.

We've been utilizing the Entrepreneurial Operating System (EOS) since 2012. If you're familiar with the system, you'll know that we're a company with a direction and a plan to get there.
Within this system, we identify our Core Focus:
Purpose (Our reason for being): Building – because people matter.
Our Niche (What we do better than anybody else): Leading projects.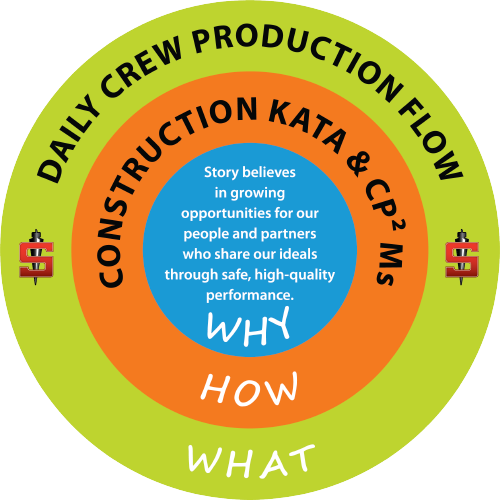 Construction Production 2.0
Put plainly, we believe there's a better way to design and build – better employee retention, better quality of life, safer worksites, reduced project waste and greater project value. We believe in growing opportunities for our people and partners who share our ideals through high-quality performance. With this in mind, we've developed a lean construction system called Construction Production 2.0. Read more about our lean construction journey here.