Story Construction Projects
Title

Address

Description

1921 Ames High Dr, Ames, IA 50010, USA

2022

Ankeny East Elementary School

710 SE 3rd St, Ankeny, IA 50021, USA

Addition & Remodel

2013

Bondurant-Farrar High School

1000 Grant St N, Bondurant, IA 50035, USA

Classroom & Auditorium Additions

Ankeny Rock Creek Elementary School

3800 NW Abilene Rd, Ankeny, IA 50023, USA

2014

Ankeny Southview Middle School

1020 SW Cherry St, Ankeny, IA 50023, USA

Phase 2

2013

Ankeny Northview Middle School

1302 N Ankeny Blvd, Ankeny, IA 50023, USA

Renovations

2016

Gilbert Community Schools

312 Gretten St, Gilbert, IA 50105, USA

Additions & Renovation

2020

202 E State St, Baxter, IA 50028, USA

Addition & Renovations

2020

509 N Main Ave, Huxley, IA 50124, USA

Addition & Renovations

2020

Norwalk Middle School & High School

1201 North Ave, Norwalk, IA 50211, USA

Renovations

2019

Norwalk Orchard Hills Elementary School

1130 W North Ave, Norwalk, IA 50211, USA

2019

1015 S Division St, Cedar Falls, IA 50613, USA

In Design

220 14th St SE, Oelwein, IA 50662, USA

New Manufacturing Facility

2018

201 W State St, Marshalltown, IA 50158, USA

Tornado Recovery & Reconstruction

2019

3535 56th St, Des Moines, IA 50310, USA

Warehouse Addition

2018

1725 Dayton Ave, Ames, IA 50010, USA

2008; 2020

301 22nd St, Fairfield, IA 52556, USA

Warehouse Addition

2014

Kinzler Construction Services

700 SE Oralabor Rd #1, Ankeny, IA 50021, USA

Office & Warehouse Renovation

2017

United Equipment Accessories

2103 E Bremer Ave, Waverly, IA 50677, USA

Warehouse Addition

2020

Iowa Spring Manufacturing

2112 Greene St #1667, Adel, IA 50003, USA

Warehouse Addition

2020

1333 Ohio St, Des Moines, IA 50314, USA

New Warehouse

2019

Story Construction - "The Hub"

2810 Wakefield Cir, Ames, IA 50010, USA

2017

Greater Iowa Credit Union

1509 Baltimore Dr, Ames, IA 50010, USA

New Operations Center

2016

2900 University Blvd, Ames, IA 50010, USA

Phases I & II

2016

Center Point United Methodist Church

815 Summit St, Center Point, IA 52213, USA

Addition

2017

56829 US-30, Ames, IA 50010, USA

Addition

2009

3333 Stange Rd, Ames, IA 50010, USA

2016

Steamboat Rock Baptist Church

107 2nd St, Steamboat Rock, IA 50672, USA

Addition

2015

700 W Forevergreen Rd, North Liberty, IA 52317, USA

2018

212 Lafayette Ave, Story City, IA 50248, USA

Major Renovations

2016

616 Broad St, Grinnell, IA 50112, USA

2016

Green Hills Retirement Community

2205 Green Hills Dr, Ames, IA 50014, USA

Additions

2012; 2014; 2019

2412 S Loop Dr, Ames, IA 50010, USA

Animal Health R&D Lab

2016

Marshalltown Police & Fire Building

909 S 2nd St, Marshalltown, IA 50158, USA

2019

Marshalltown Public Library

105 W Boone St, Marshalltown, IA 50158, USA

2008

Norwalk Public Works Maintenance & School Transportation Facility

2626 North Ave, Norwalk, IA 50211, USA

2011

USDA National Animal Desease Center

1920 Dayton Ave, Ames, IA 50010, USA

2003, 2006, 2010

DMACC Career Academy Hunziker Center

1420 S Bell Ave, Ames, IA 50010, USA

2006

ISU Lloyd Veterinary Medical Center

1600 S 16th St, Ames, IA 50010, USA

Additions & Renovations

2010

ISU Willow & Larch Residence Halls

Willow Residence Hall, Ames, IA 50013, USA

Renovations

2014

ISU Gerdin Business Building

2617 Union Dr, Ames, IA 50012, USA

Additions & Renovations

2020

Drake Quads Residence Halls

1319 30th St, Des Moines, IA 50311, USA

HVAC Renovation

2018

Drake Meet Operations Facility

2719 Forest Ave, Des Moines, IA 50311, USA

Renovation

2019

1320 34th St, Des Moines, IA 50311, USA

2015

Alpha Gamma Rho Fraternity

201 Gray Ave, Ames, IA 50014, USA

Addition & Remodel

2018

Delta Tau Delta Fraternity

2121 Sunset Dr, Ames, IA 50014, USA

2015

601 SE 4th St, Greenfield, IA 50849, USA

2019

1001 Woodland St, Marshalltown, IA 50158, USA

Plant Improvements

2010

608 4th St NE, Belmond, IA 50421, USA

2012

315 Vilas Rd, Storm Lake, IA 50588, USA

Plant Improvements

2006

600 S Iowa Ave, Ottumwa, IA 52501, USA

Plant Upgrades

2018

Midland Power Cooperative

2005 S Story St, Boone, IA 50036, United States

New Office Building

2020

Southwestern Community College

1501 W Townline St, Creston, IA 50801, USA

Spartan Court Student Housing

2014

500 SE 3rd St, Panora, IA 50216, USA

Egg Processing Plant Remodel

2018

Wayne Community School District

102 N Dekalb St, Corydon, IA 50060, USA

Athletic Facilities Improvements

2014

4520 Rownd St, Cedar Falls, IA 50613, USA

2004; 2012

Keokuk Community School District

500 N 20th St, Keokuk, IA 52632, USA

Major Renovations

2012

Gym & Classroom Additions

2019

Mason City Community Schools

1468 2nd St SE, Mason City, IA 50401, USA

Additions & Renovations

2011

2900 SE 5th St, Ames, IA 50010, USA

Office & Manufacturing Facility

2905 SE 5th St, Ames, IA 50010, USA

New Office Building

2007

Moffitt's Ford Lincoln Mercury

1819 SE Marshall St, Boone, IA 50036, USA

Dealership; Quick Lane Tire & Auto Center
We've been a general contractor for our entire existence. We've built a strong reputation in the commercial construction marketplace as dependable, predictable partners in the building process, whether it's on a negotiated basis or the standard competitive bid approach.
As a professional construction manager, our staff will join your team through pre-planning, design and construction to assure the best possible outcome for your project. Adding the construction industry perspective we bring to the table early on in the process gives you the upper hand in terms of cost, schedule and constructability, as opposed to encountering important issues later on during construction.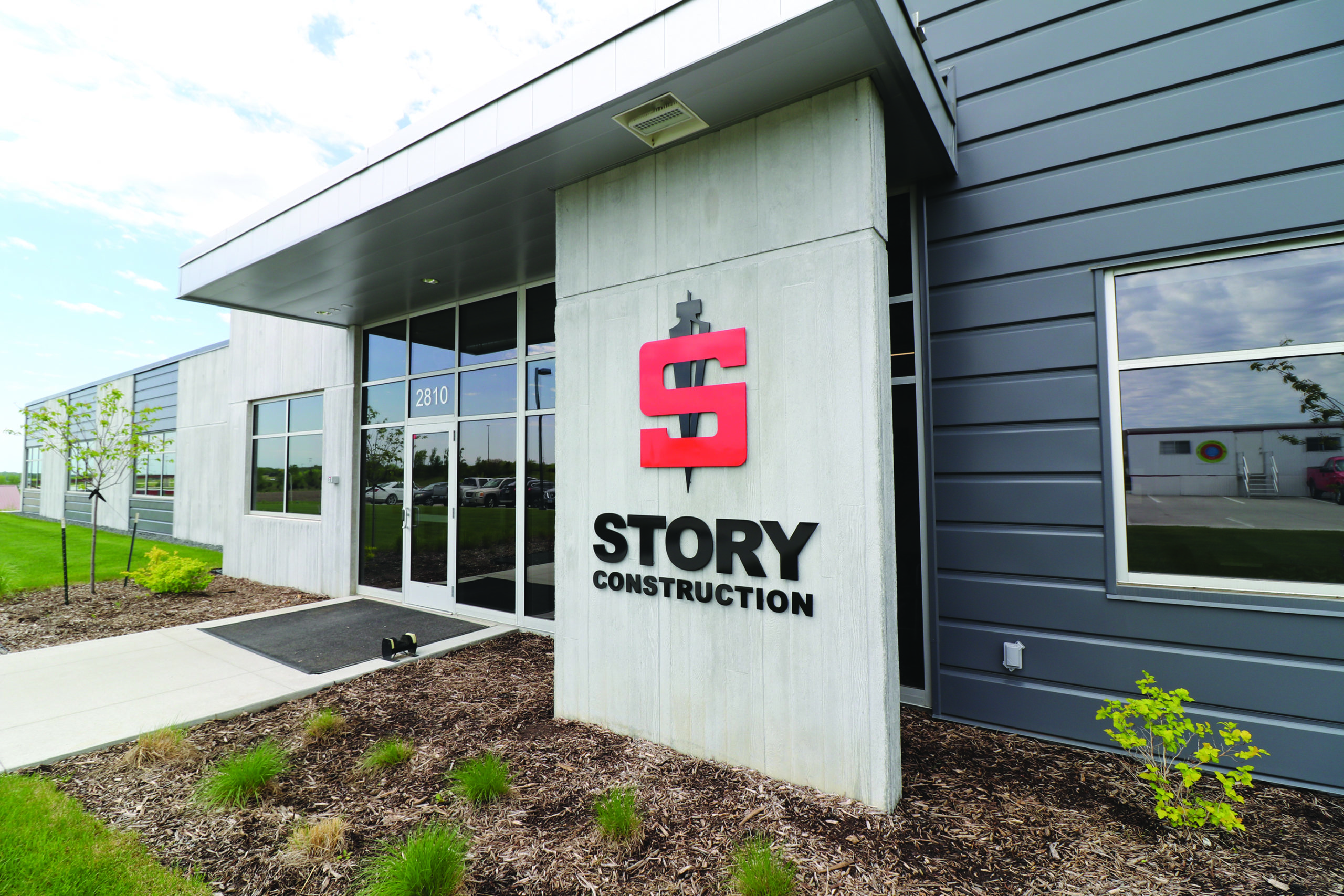 We have the capability to perform design-build delivery with outside design firms or using our integrated, in-house design team. Our licensed architects and designers have decades of experience in all types of building projects, and we capitalize on the efficiencies of integrated design-build delivery to move projects along swiftly and effectively.