430,000 sq. ft.
Designer: OPN Architects, Inc.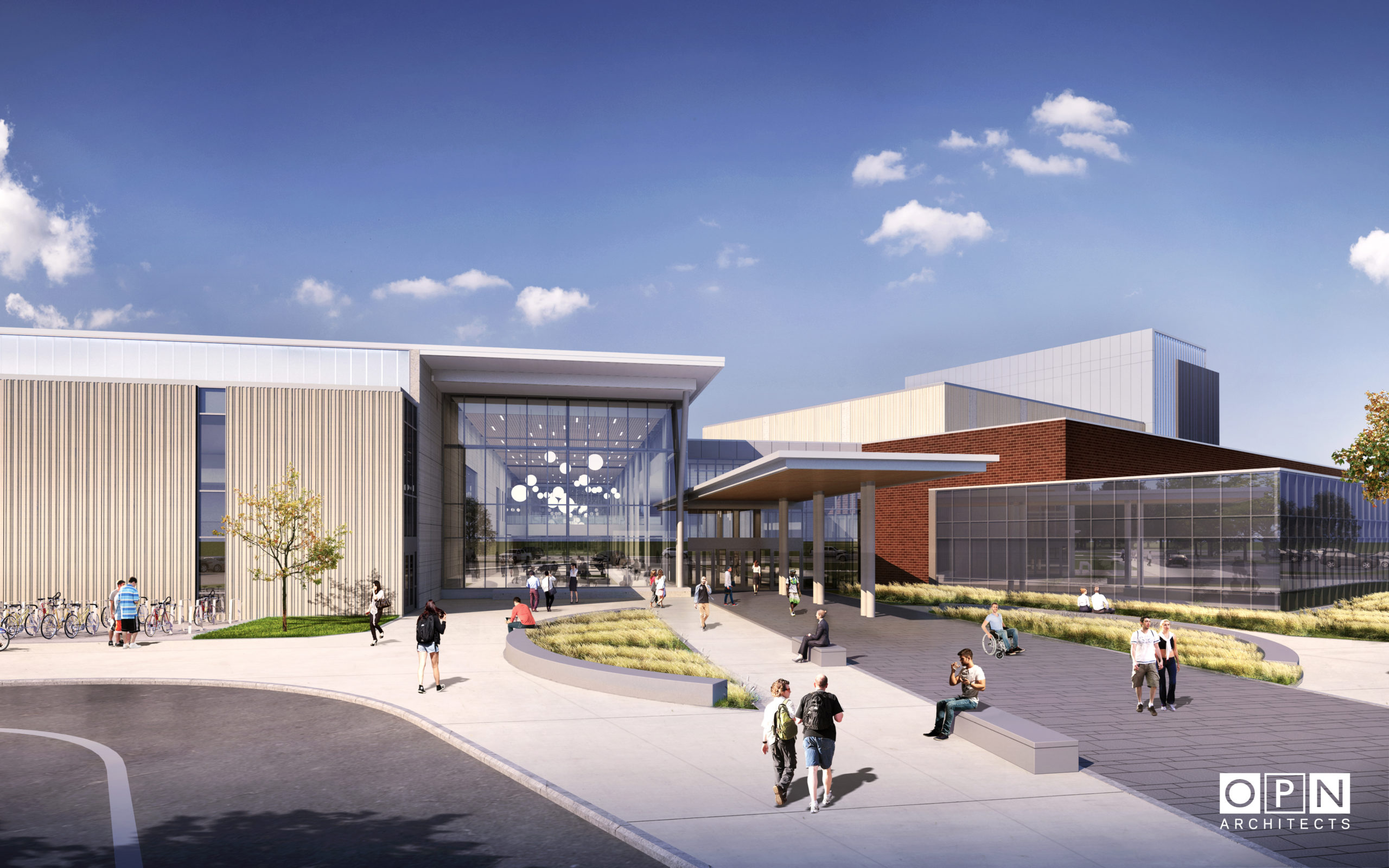 In 2017 Story was selected as the construction manager for the new Ames High School project, and later that year helped the school district through an architect selection process, which brought OPN Architects onto the project team.
Through the pre-construction process, Story led a coordinated effort to begin earthwork in late spring of 2019 while a second bid issuance was held for a majority of the remaining bid packages, which came in just under budget on bid day. The team broke ground on the new Ames High in June 2019, and the new building is slated to be completed by Summer 2022, with site restoration and athletic fields completed by August 2023.