If you walk onto the floor of almost any factory, you're likely to see lean practices in place that improve efficiency and productivity. These practices have spread to many other industries beyond just manufacturing, and they've had a significantly positive effect on many organizations. Unfortunately, the construction industry had been mostly untouched by these practices and has even become less productive than it was 20 to 30 years ago. More complicated building systems and a workforce that was losing more experienced professionals each year to retirement exacerbated the issue, combined with several other factors. The industry needs systems to encourage face-to-face collaboration and knowledge-sharing. As we at Story Construction like to sum it up, it's time to bring joy back to our job sites.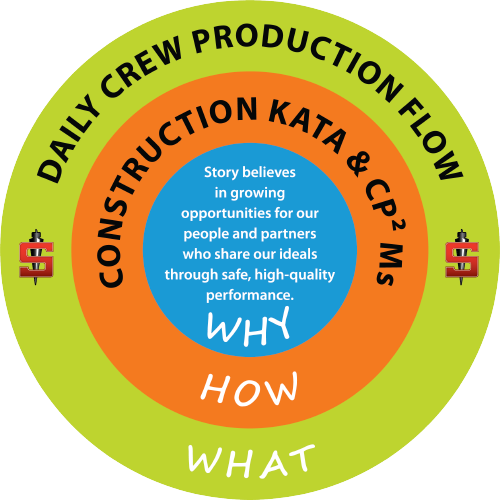 Story believes in growing opportunities for our people and partners who share our ideals through safe, high-quality performance.
Construction Production 2.0
Our approach to lean construction is called Construction Production 2.0. CP 2.0 is a low-tech, highly visual system that utilizes a large gridded planning board and Post-It® notes in conjunction with purposeful meetings and culture-building tools. This system has been used on every Story Construction project since 2013, and is used in some form throughout the company, from design and preconstruction to marketing and accounting. Each Story job site has a trailer used specifically for this system.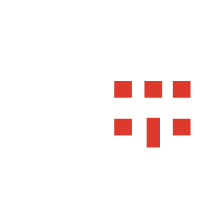 From pre-construction through punchlist, this system provides transparency for owners to truly see the work happening on site and meet their commitments.
Ultimately this system impacts an owner's bottom line by providing a predictable and reliable environment for subcontractors and suppliers, positively impacting the planning and performance of the work being done.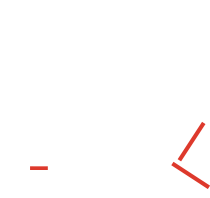 Elements of Construction Production 2.0 include important pieces of professional development for Story employees.
We utilize Construction Kata and continuous improvement methods to maximize learning opportunities for employees at all levels of the company.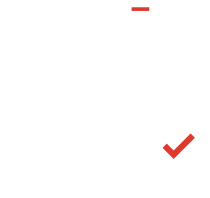 Joyful job sites mean project partners can do their work without sifting through bad or missing information.
Construction Production 2.0's rhythm of team meetings, information status sessions and MakeCertain! tasks make this a reality on Story's projects.
Meeting Requirements
Be on time
Be prepared
Turn-off phones & radios
One person speaks at a time
No Side Conversations
Table small group topics for discussion until after this meeting
Be honest
Be brief, get to the point
Virtual Meeting Requirements
Log on early
Be prepared
Remove distractions including phones and other electronics
One person speaks at a time
Mute your microphone until you need to speak
Video cameras should be on
Maintain eye contact toward the camera
Be participative and engaged
Table small group topics for discussion until after this meeting
Be honest
Be brief, get to the point
Variance Reasons
Weather
Pre-Requisite Work Incomplete
Congestion or Crew Conflicts
Manpower Absent/Shortage
Equipment/Tool Failure
Lack of Materials
Lack of Information
Wrong Information – Plan Bust
Change of Priority
Complete task early (and not because of another reason above)
End of Shift Meeting
Review Meeting Requirements
Remind the Group of our goal "Everyone has a good day, everyday"
Production Review
Each Field Supervisor Question:

MAKE SAFE: What observations did you have today (good or bad)?
PRODUCTION GOALS: What were yours?
YES/NO: Did you meet?

If not, what was the variance reason

TOMORROW: WORK ZONE & PRODUCTION GOAL?

Confirm your production goal for tomorrow?
Do you have what you need in order to meet your goal?
Have you checked tomorrow's work zone?
Do you have any MakeCertain! Tasks to be added to the list?

DELIVERIES, SUPPORT or SHARED RESOURCES NEEDED TOMORROW?

When & Where to unload deliveries?
Support tomorrow such as layout or inspections?
EQUIPMENT, MEN, TOOLS, CRANES – What time do you need it?
Production Assignment & Sticky Note Requirements
Production Assignment (APPC) Information Requirements
Task or Activity Description
(Build, Install, Set, Gang, Pour, Erect, Lay, Backfill….)
Quantity or Volume of Work –
Specific Start and Finish Points
(85CY, 200LF, From Wall 6 to Wall 8….)
Area Description
(Line 4, Tank 2, Lot 7, Clarifier 2, Building 11….)
Manpower and/or Shared Resources
(5 guys, Need 100 ton crane, Need Pressure Washer, Add Finisher….)
Milestone / Phasestone Number
Phase Pull Planning (PPPS) Information Requirements
Task or Activity Description
(Build, Install, Set, Gang, Pour, Erect, Lay, Backfill….)
Duration of Work Activity
(Overall Days or Weeks for activity completion)
Milestone / Phasestone Number
Milestone / Phasestone (PPPS) Information Requirements
Activity Description
(Completion of major activity or work phase)
Completion Date of Critical Activity
(Date of scheduled completion for activity or work phase)
Milestone / Phasestone Number
Weekly Production Team Meeting (COVID-19)
1. Review Meeting Requirements & Meeting Purpose
Facilitator
2. Review next 4 weeks on Phased Pull-Production Schedule
Supt
3. Review MakeCertain! Tasks and provide status/updates
Supt
4. Review 2-Week Look Ahead Production Schedule (in summary)
Supt
5. Review CAN Filter Requirements with social distancing
Facilitator
6. Establish Next Weeks Planned Daily Crew Assignments

a. Each Foreman presents their 1 Week Look Ahead Production Schedule
b. Foreman Question: Do each of your work assignments meet the requirements of the CAN Filter and can they be accomplished while meeting the social distancing requirements?
c. All Attendee Questions

Does this work meet the requirements of the CAN Filter?

If yes, move to Next Week's Production Plan

If no, determine and complete the MakeCertain! Task that is necessary to allow this to pass the CAN Filter.

Facilitator

Foreman

7. Review Parking Lot Items with those foremen that are affected
Facilitator
Note: We are encouraging the pace of these meeting to be brisk to limit the time together. Reviewing items 1 – 5 should take no longer than 10 minutes.
Weekly Information Status Meeting
Meeting Requirements
Meeting Purpose: Discuss the status of what needs to be accomplished by this group to support the crews so work can be completed as planned when planned.
Review upcoming Milestones/Phasestones (next 60 days)
Review the next four weeks (1 – 4) on the 2 Week Lookahead Production Schedule including MakeCertain! Tasks, and the Phased Pull Production Schedule including Pre-Requisite Items.
Identify the information and/or pre-requisite tasks necessary to support the work in weeks 5 – 8 on the Phased Pull Production Schedule. Weeks 5 – 8 should be the time horizon of primary focus for this meeting.
Review status of Submittals (items expected to be processed in next 3 weeks)
Review status of outstanding RFIs
Review status of outstanding Change Requests
Review status of outstanding miscellaneous issues
CP2.0 Project Expectation Meeting
Introductions – Role in the project
Introduction to Meeting Requirements
CP2.0 Why & Production Vision [Show updated CP2.0 video]

Industry Challenges & Realities
Consistent & Predictable Work

CP2.0 How & Participation Expectations

Open Communication & Collaboration
Meetings
Commitment to Project Requirements
Focus Levels of the Board
Team Member Roles & Responsibilities

Do you have any concerns that would prevent you from being a high quality & willingparticipant in this process and the project?
CP 2.0
Project Expectations Meeting
read more