Iowa Realty Build-out at Mills Crossing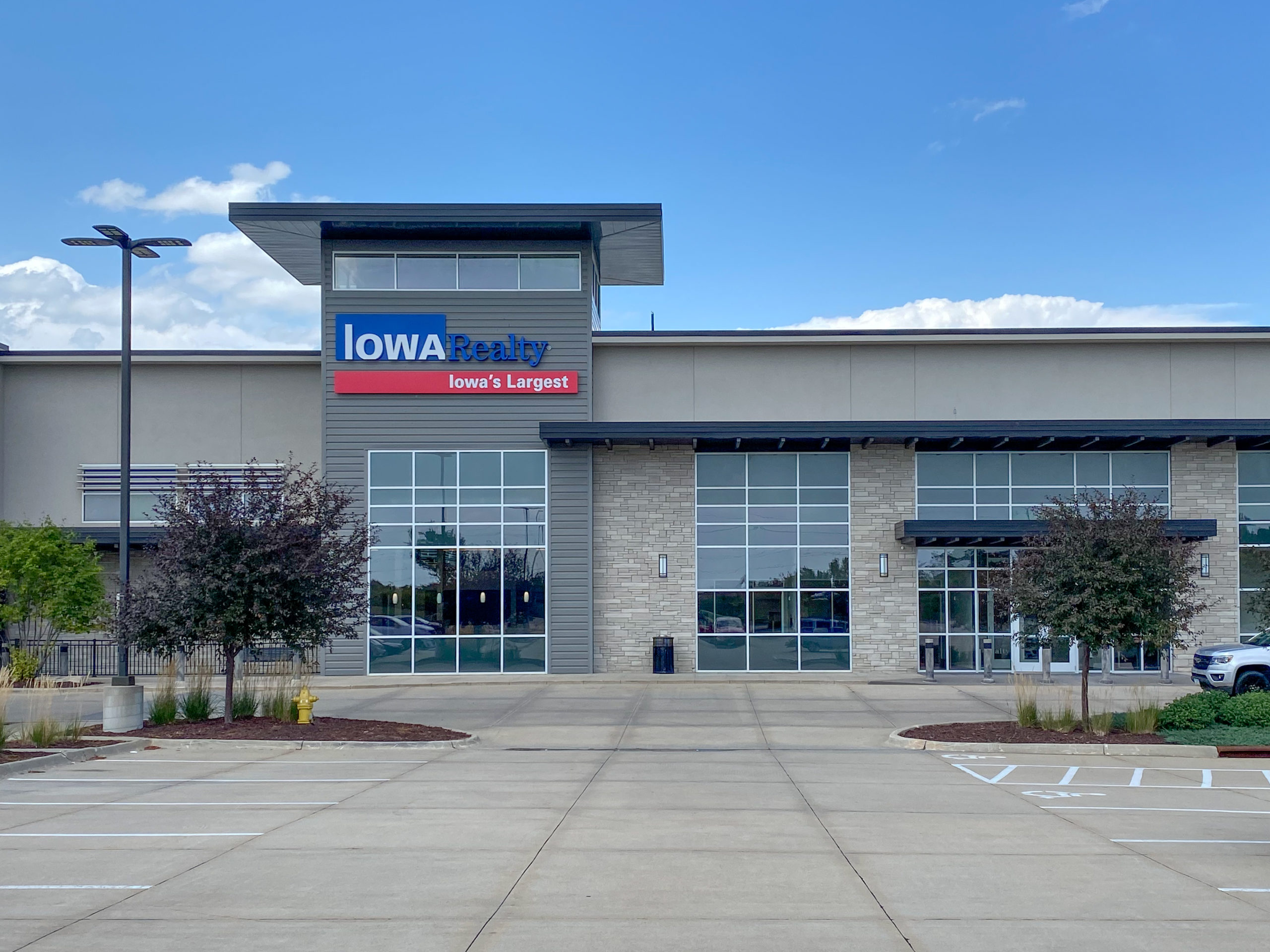 25,000 sq. ft.
Designer: Story Design
Story Construction was hired in early 2021 to design and build out space leased by Iowa Realty to be the company's new consolidated location for agents in West Des Moines. The new office is located along Mills Civic Parkway in West Des Moines between REI and The Container Store.
The new location contains a variety of mixed-use spaces, including traditional cubicles, touch-down areas, 45 private offices, five conference rooms, two informal training areas, a traditional training space in the building's mezzanine, a stairitorium for informal meeting/training space, and private call rooms.
Story's design team created hyper-realistic renderings to communicate design concepts and furniture layouts with Iowa Realty while crews began to demolish the existing space, which had originally been a grocery store just a year prior. These renderings enabled the Iowa Realty team to make confident decisions quicker and communicate with its agents and employees about the new space.