It's been 15 months since the new Cedar Falls High School project broke ground, and with roughly 15 months to go until the the project is scheduled to reach substantial completion, we're giving you a look into progress made up until this point at the site of the new high school.
THE PROJECT
Story Construction was hired in 2017 to serve as the construction manager for the new Cedar Falls High School building ahead of a bond vote for the new building. Story joined the district and INVISION to develop an overall project budget based on desired square footage and early conceptual planning, and provided milestone estimates after each design phase. In December 2020, bids were received by the school district at about 5.2% under budget, which allowed selection of $8 million in alternates. Construction began in spring 2021 and is currently on schedule to wrap up in November 2023.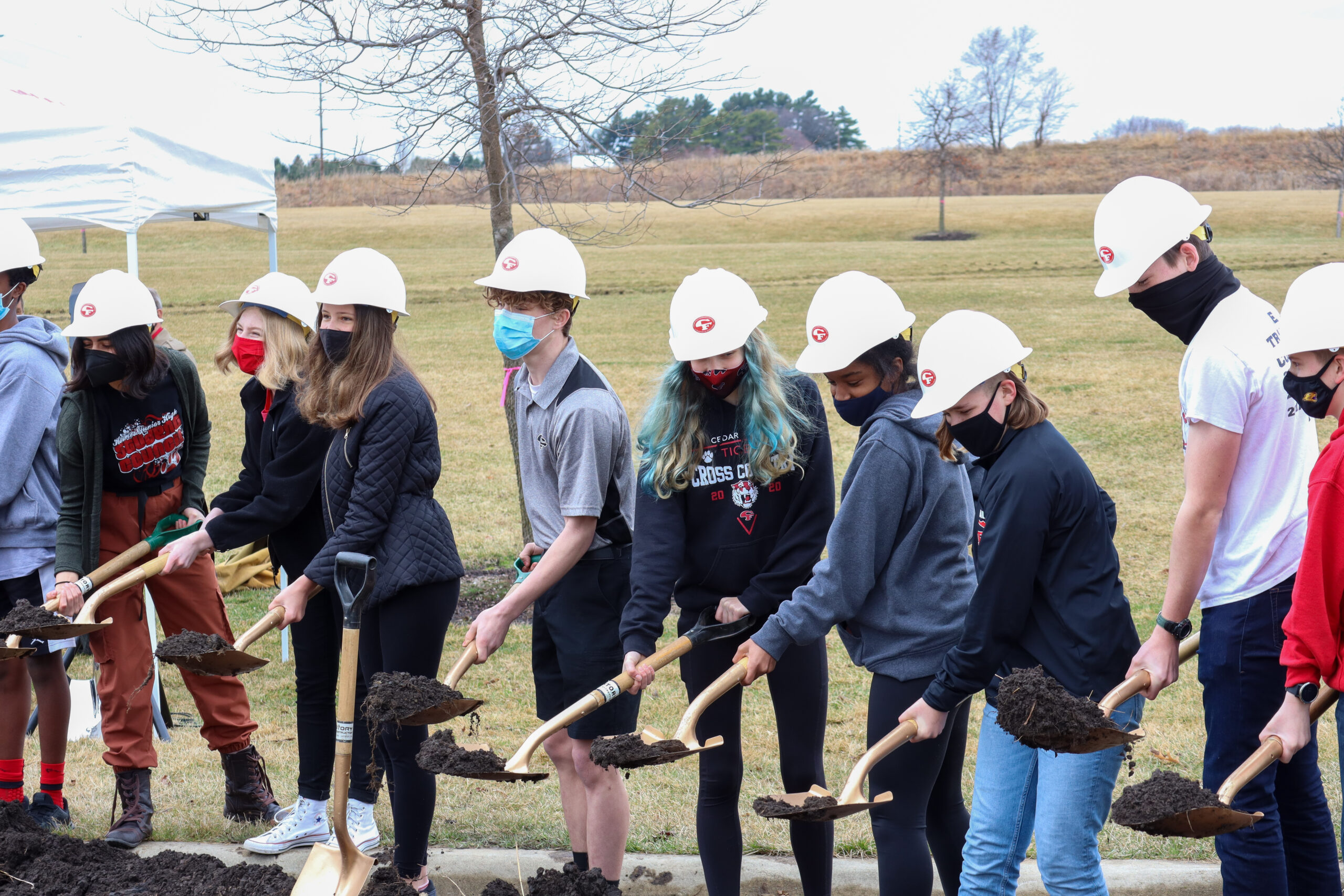 PROGRESS TO DATE
Peterson Contractors, Inc. began earthwork at the site to prepare the building pad for the new high school in April 2021. PCI finished that work by July, allowing Wicks Construction to start footings and foundations, beginning with what will be the academic wing of the building. Main building footings and foundations were completed in November, and footings for the stadium and bleachers were completed in April of this year.
Cedar Valley Steel began erecting structural steel in November, beginning with the academic wing of the building. Crews were able to begin structural steel and precast at the auditorium by mid-November and the gymnasium by mid-January, and the super structure was complete by May 11 of this year, with stadium structural work beginning in June.
Delivery: Construction Manager
Designer: INVISION
Project Manager: Shane Geiselhart
Superintendents: Matt Riemenschneider, Rick Timm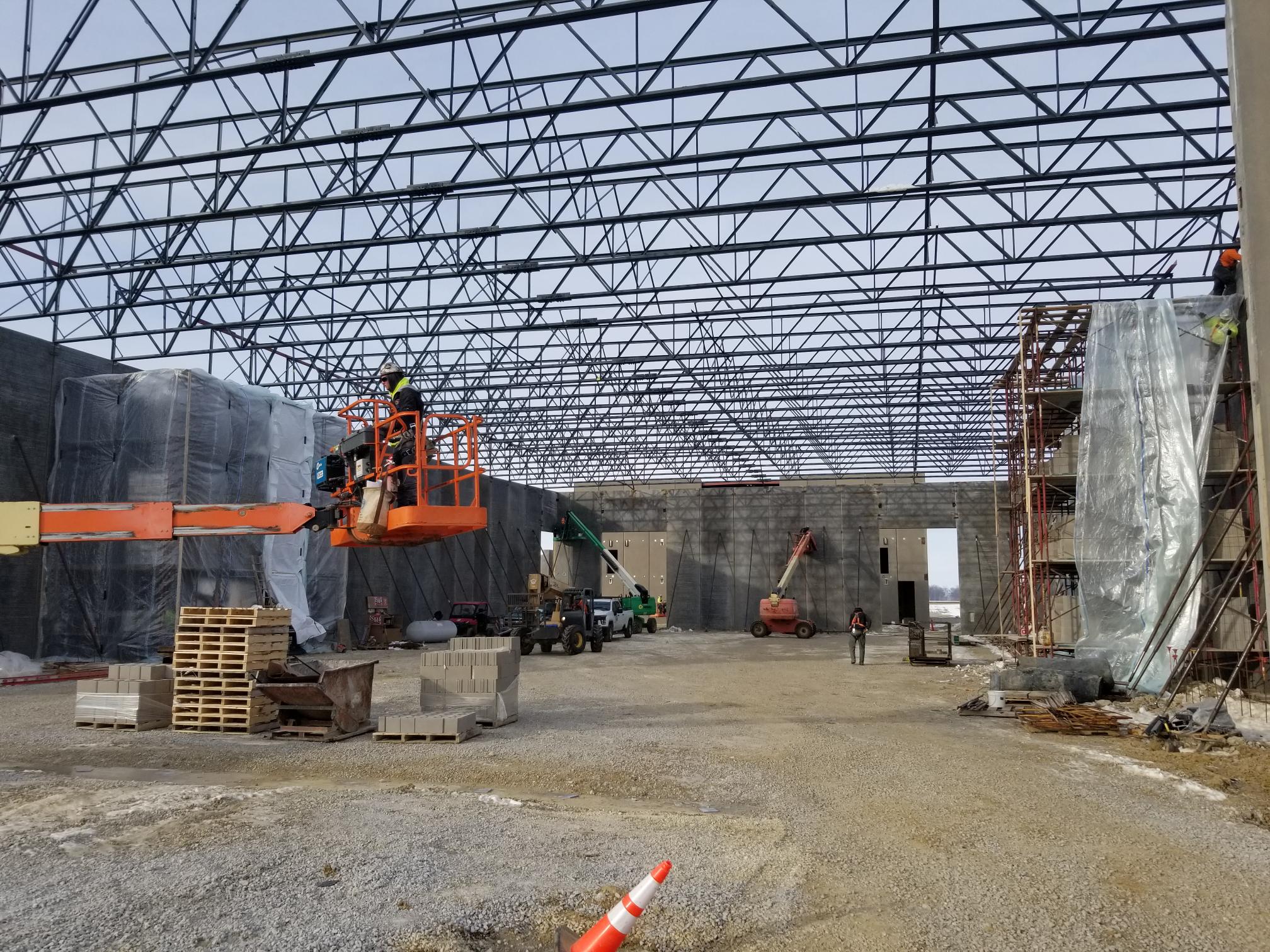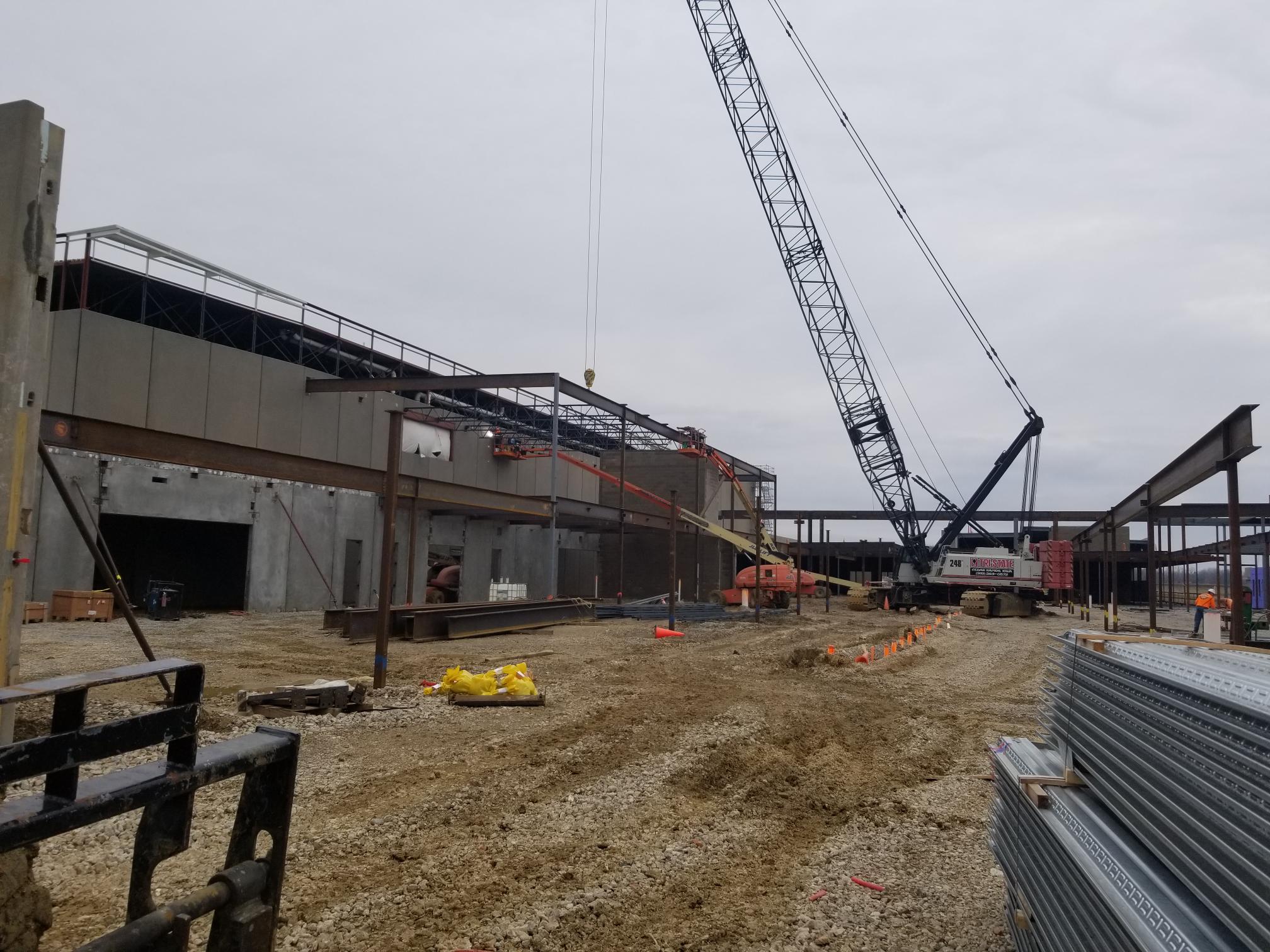 As the structure of the new high school progressed this spring, Core Structural Services was able to begin concrete slab pours inside the building, beginning March 1 in the mechanical basement to allow MEP trades to begin work in that area, and moving into the academic wing, which was finished in June 2022. Core continues with concrete pours in the auditorium area, and floor grinding for the polished concrete floors throughout the academic wing is in progress as well.
WHAT'S AHEAD?
As the structure of the building is completed and the building becomes fully enclosed later this year, much of the remaining work in 2023 will happen inside the building.
Other contractors and scopes of work happening on site or preparing to mobilize include:
Seedorff Masonry – Unit Masonry Work
D&G Metal – Metal Wall Panel, Flashing & Decorative Metal Work
Black Hawk Roof Co – Membrane Roofing Work
Iowa Spray Foam Insulators – Applied Fire Protection Work
CR Glass – Entrance, Storefront, Curtainwall, & Glazing Work
Hilsabeck Schacht, Inc. – Gypsum Board Assembly, Acoustical Treatments, Ceilings Work
Poindexter Flooring, Inc. – Ceramic Tile & Flooring Work
H2I Group – Athletic Flooring & Equipment Work
Youngs Painting – Paint & Coating Work
Rapids Foodservice – Food Service Equipment Work
Wenger / JR Clancy – Theatrical Rigging & Equipment Work
Carroll Seating Co – Interior Bleachers
Southern Bleacher Company – Exterior Bleachers
TK Elevator – Elevators & Lifts
Ahearn – Fire Suppression Systems Work
Young Plumbing – Plumbing & HVAC Work
Community Electric – Electrical, Communications, & Electronic Safety and Security Work
Peterson Contractors – Site Demolition, Earthwork & Landscaping Work
Owen Contracting, Inc. – Paving & Sidewalk Work
Mid America Sports – Athletic Turf Field & Track Work
Dave Schmidt Construction Co – Site Utilities Work
Thanks to each of the bid package contractors and project partners for their hard work and commitment so far in bringing this brand new high school to the Cedar Falls community.