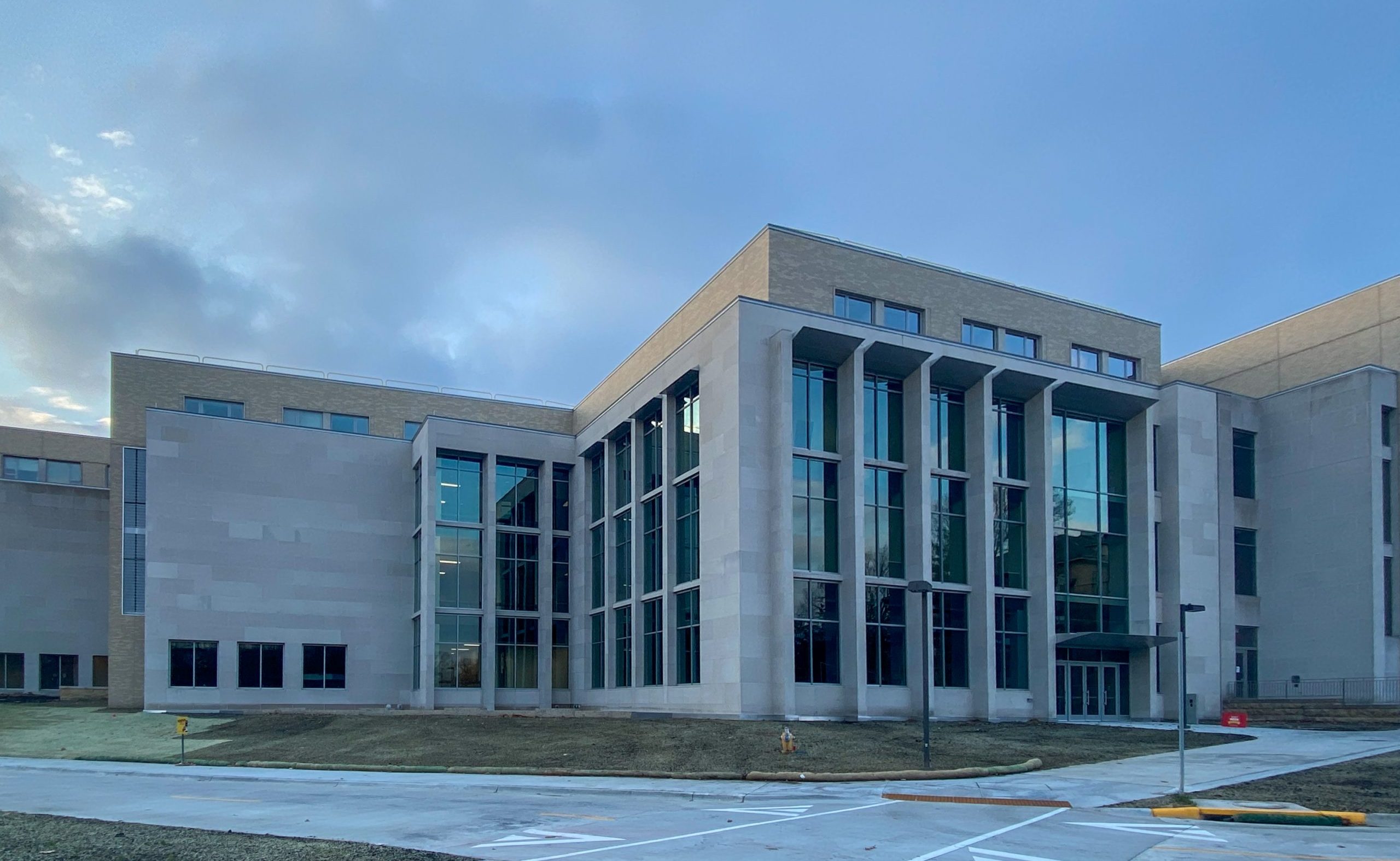 In October 2020, Story Construction and project partners completed the expansion of the Gerdin Business Building for the Ivy College of Business at Iowa State University. The $19.3 million project broke ground in February 2019, and the existing building remained open for students and faculty throughout the project. 
By 2018, the Ivy College of Business at Iowa State was the university's fastest growing college for four years running. In the Gerdin Business Building, the College's main building for offices, lectures, classrooms and student services, classes were being held from 7:30am to 10:00pm four nights per week, and faculty were being assigned office spaces elsewhere on campus. To address the pressing need for more space, the University decided to pursue expanding the Gerdin Business Building via design-build delivery. 
Story Construction teamed up with BNIM for the design-build pursuit, submitting qualifications in June 2018 and then a design proposal and interview process that October after being shortlisted. During this process, a committed team of design consultants and contractors was assembled that ultimately represented roughly 75 percent of the construction budget. After the design proposal and interview process , Story and BNIM were selected to finish design and build the expansion. The team mobilized in February 2019 and began site work for the four-story, 45,000 sq. ft. expansion.
"One of the challenges of this project in particular was nestling up against an existing building that had so much character already. We really wanted it to be seamless and fit in, but also have its own uniqueness." – Dana Sorenson, Architect at BNIM
Building on an Active Campus
Throughout construction, careful consideration was given to student and faculty safety and experience. Necessary utility shutoffs were scheduled during holiday breaks when possible to avoid interruptions; work was phased so that tie-in to the existing building happened as late in the project as possible; and separate entrances into the expansion were provided for crews rather than sharing entrances with students and faculty. With large exterior windows remaining in place on the existing building, a protective tint was applied to the glass to protect passersby from weld arc flash and from potentially damaging debris.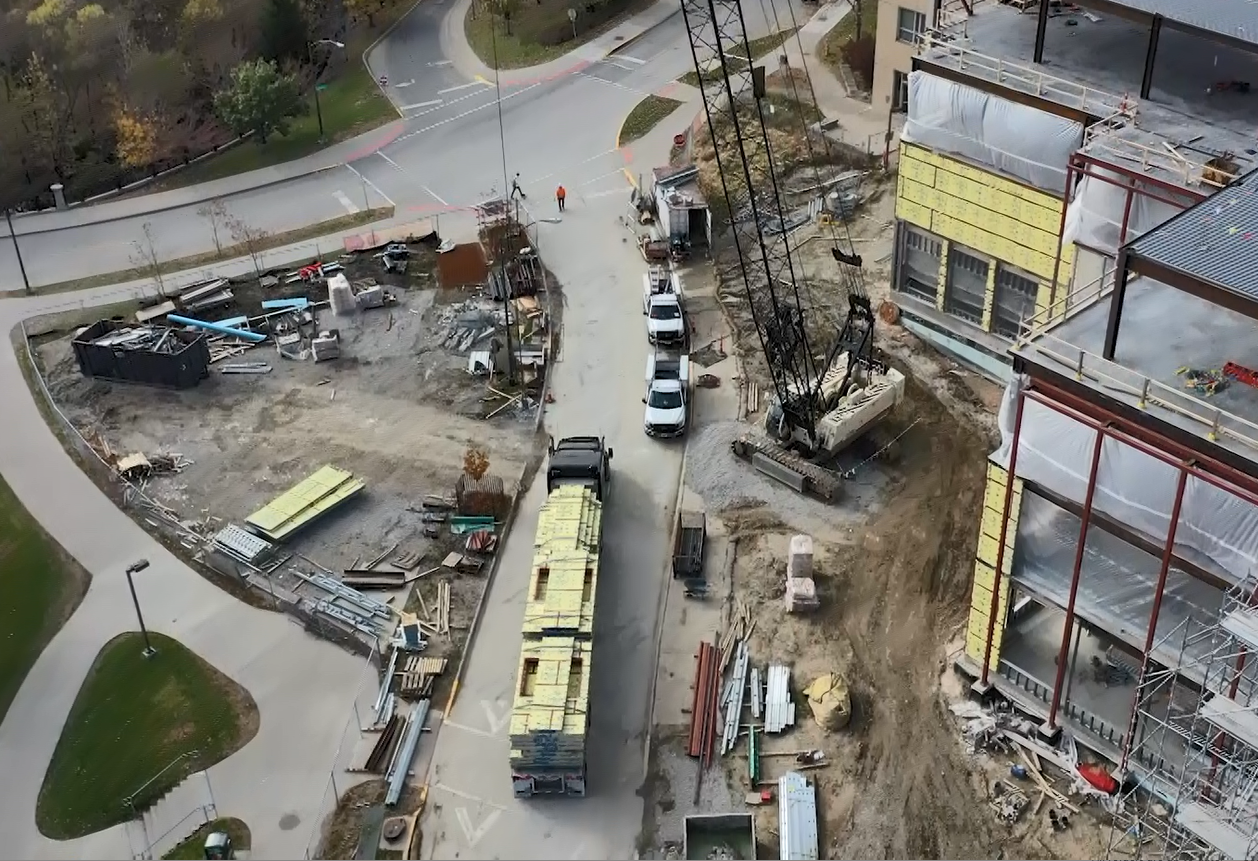 Because the building is located near the heart of campus, the Story team and contractors on site made careful use of limited site space by prefabricating many building components, including exterior wall panels. Panels were assembled off-site in Ames and loaded onto flatbed semi trailers to be taken to the site (pictured above) shortly before they were to be installed. Most other building materials needed to be coordinated for as-needed delivery to utilize materials lay down and staging areas efficiently. 
COVID-19
Another factor thrown into the mix was, of course, COVID-19. For crew safety, Story's Construction Production 2.0 process provided a platform for prevention and, when necessary, contact tracing. Daily Planned Activities for each crew require the location of that day's work to be communicated to the rest of the team, which limited potential for crews to be working too closely to one another, and documented crew activity in the case of potential exposure.
Construction wrapped up in October 2020 for student tours of the Ivy College of Business, and the building was available for the return of students to campus after winter break. In February 2021, Story Construction was awarded the Masters Award in the $10 – $25 million category from Master Builders of Iowa.
"I don't think we could've asked for a better crew to work with. We had a lot of honest and open conversations about a lot of things. The whole attitude of, if something goes wrong, 'How do we fix it? How do we make it right? What are our options?' That's very refreshing and made this an excellent project for me to work on." – Danny Johnson, Director of Facilities and Associate Professor of Supply Chain Management at the Ivy College of Business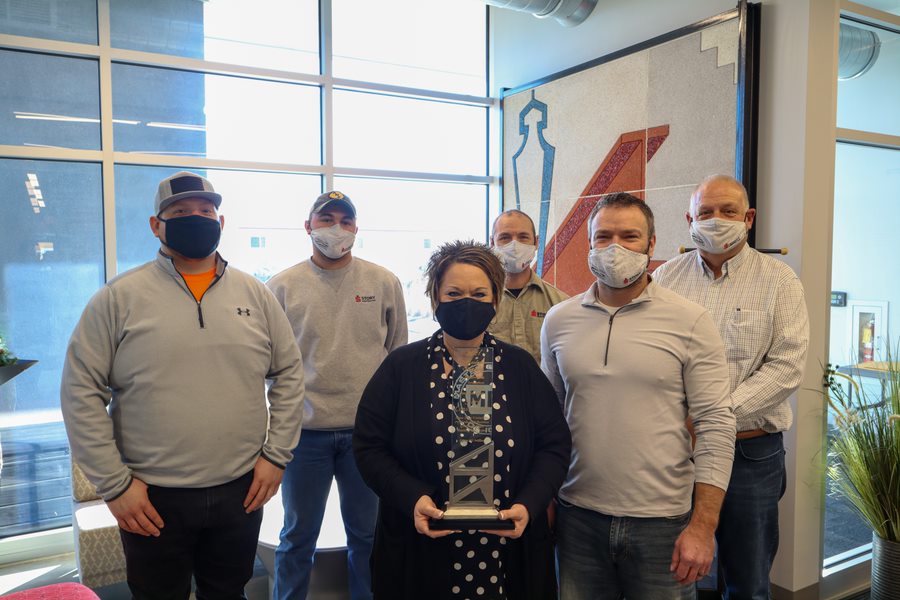 (L to R) Keith Searcy, Project Engineer; Gannon Osing, Project Engineer; Lisa Camp, Project Administrator; Steve Massa, Superintendent; Shane Geiselhart, Project Manager; Dean McCormick, Project Executive
Delivery: Design-Build
Designer: BNIM
Project Executive: Dean McCormick
Project Manager: Shane Geiselhart
Superintendent: Steve Massa