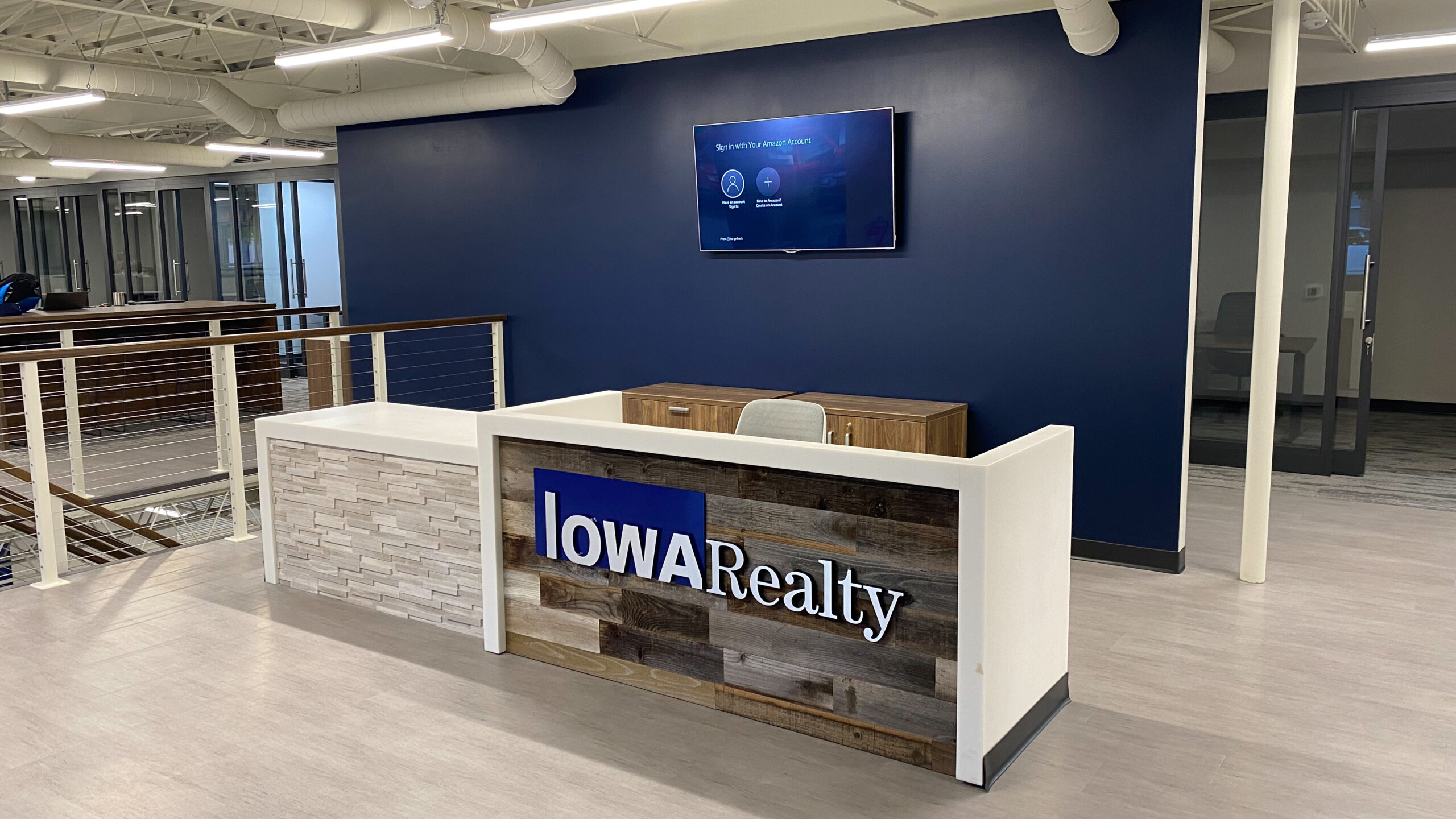 In November 2022, Story Construction and the Story Design team completed renovations at Iowa Realty's original office location in Des Moines. The project marks the second office renovation for Iowa Realty in 2022 and the third design-build project for the West Des Moines-based realty company in the last two years.
Built in the 1960s, the Beaverdale office of Iowa Realty was the company's very first location. With 10,500 sq. ft. of outdated and modular work spaces, the Story Design team helped Iowa Realty envision a more open and collaborative environment that would resemble two previously renovated spaces in Waukee and West Des Moines.
"Iowa Realty is celebrating its 70th year in the real estate business so we saw it fit to fully renovate our flagship office," said Jaime Tollari, Sales Manager for Iowa Realty's offices in Beaverdale, Waukee and Adel. "We brought the '50s into 2022 and only the Story team could have done that."
With today's realtor working on a more mobile basis rather anchored down to an office, Iowa Realty's Beaverdale location needed to serve as more of a hub and a resource for agents. The renovated space features 26 offices, 33 touch-down work stations, two conference rooms, two break/training spaces, and a collaboration space. The design team focused on opening up the tired, old building to expose structural elements and create more volume, as well as bringing more natural light into as many areas of the building as possible.
"The project did experience labor and material shortages, but the Story guys kept us in the loop and kept progressing the work to get this office open for our agents," added Tollari.
Delivery: Design-Build
Designer: Story Design
Project Manager: Brian Haessig
Superintendent: Ethan Dix
Project Engineer: Lucas Mulder