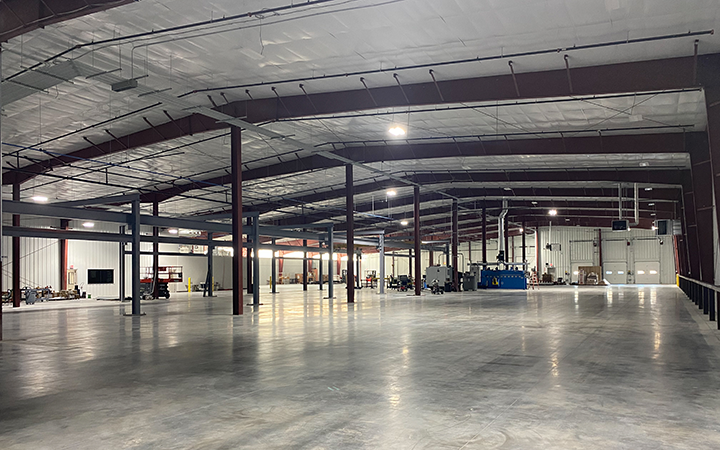 After completing a warehouse addition for Iowa Spring Manufacturing in 2020, Story Construction designed and built an entirely new facility for Iowa Spring just down the road from its headquarters in Adel, IA. The new facility houses production and warehouse space as well as offices, a training room and break rooms.
After breaking ground in November 2021, Story Construction crews began building foundations in preparation for delivery of pre-engineered metal building components in May 2022. Erection of structural steel wrapped up in July with the building skin completed two months later. Rough-in of electrical and mechanical systems in the office portion of the building was also completed in September, and the building reached substantial completion before the calendar turned to 2023.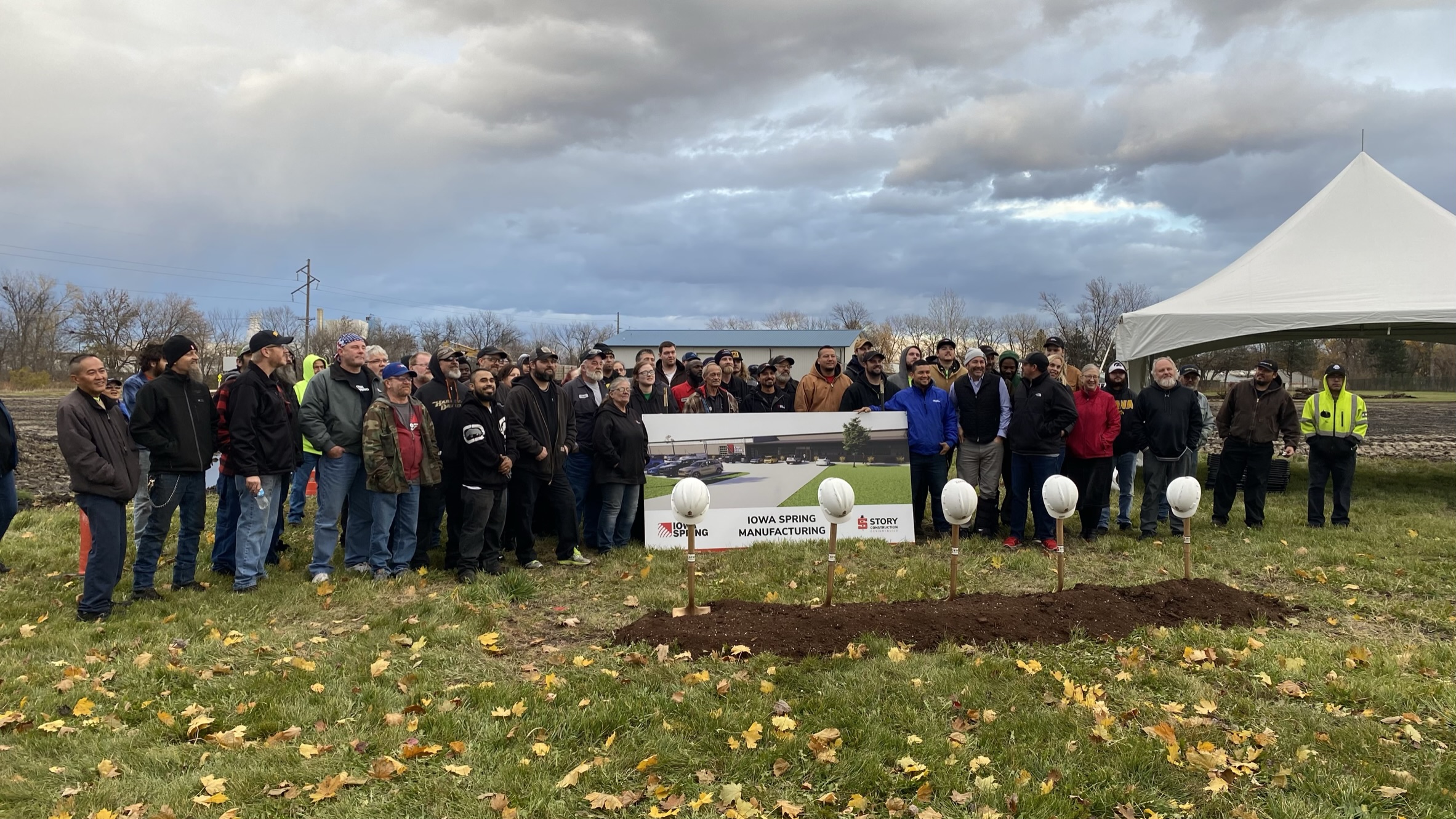 The 50,000 SF production and storage portion of the new facility features traditional metal panel walls with masonry and transluscent wall panels. Three dock doors and two drive-in doors decorate the north face of the building, and a 3,000 SF concrete pad is reserved for outdoor storage. Inside, the production area will house some machinery owned by Iowa Spring prior to the move, as well as new machinery for spring production and hardening, and an overhead bridge crane
The 5,000 SF office space features a pre-engineered metal structure with masonry and curtain wall glazing. This space houses four individual offices, open space for up to ten work stations, a break room, a restroom with a shower, a training room for up to 50 people, and a reception area.
"When designing this facility for Iowa Spring, we had a few primary goals to accomplish," said Jeff Bodin, Principal Architect at Story Construction. "We needed to maximize the utilization of the site to accomodate Iowa Spring's ever-growing business; we needed to arrange the layout of the building to fit Iowa Spring's needs while also providing flexibility for future rearrangement; and we needed to satisfy aesthetic development standards while being budget-conscious. Thanks to great work from Shive Hattery, IMEG, Baker Group and our own design team, we were able to accomplish these and deliver a quality building for Iowa Spring."
Delivery: Design-Build
Designer: Story Design
Project Manager: Troy Turner; Adam Papesh
Superintendent: Matt Schwering; Brandon Carson; Darren Milliken; Kenny Lendt