In June 2023, Story Construction completed a new airplane hangar at the Ames Airport for Summit Agricultural Group. The 17,150 SF building will house aircraft for Summit Ag, in addition to serving as a lounge and meeting space for the Alden-based company.
Designed by Story's in-house design team, the 15,000 SF hangar portion of the structure consists of a Nucor pre-engineered metal building with metal panel walls and insulated wall cavity. The attached 2,000 SF lounge, office and board room space consists of structural stud framing with Nichiha fiber cement panels on the exterior and storefront glazing.
"There's more than just pure utility to this space," said Jeff Bodin, principal architect of Story Construction's in-house design team."This space certainly has to meet the needs of housing aircraft, but it also needs to serve as a presentable business environment that the Summit Ag team can use for meetings, events or general hospitality."
The Story team mobilized in September 2022 and began construction by Oct. 1. Story self performed pre-engineered metal building erection; building skin and detailing; casework; doors, frames and hardware; and hangar door installation.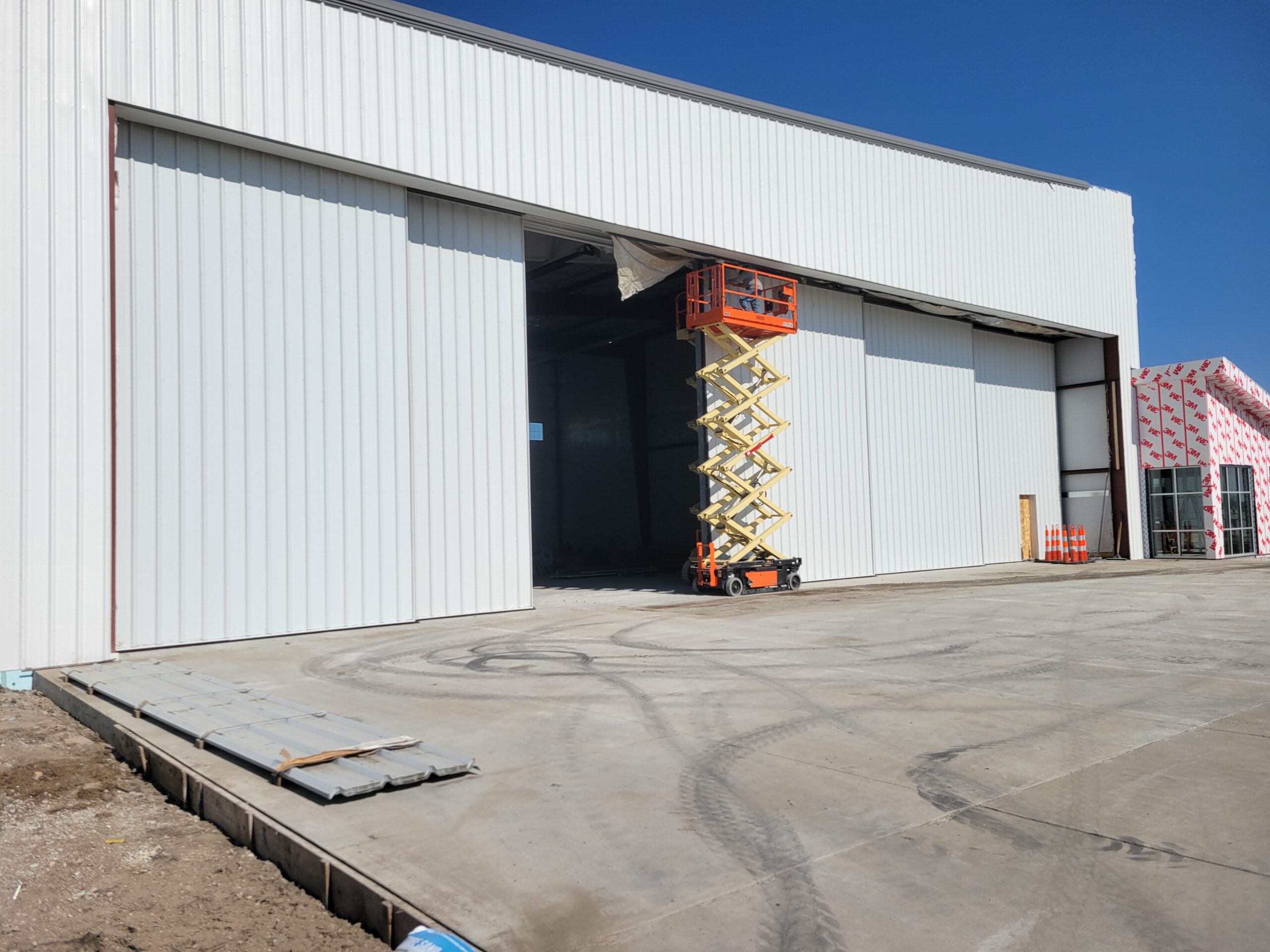 Installation of the 25-foot tall, 100-foot long paneled rolling hangar door proved to be a prime example of the team's ability to plan and execute a complicated installation process. After assembling each of the five 20-foot wide door panels, each unit was set in place using two chain hoists and picking beams. Each door was hung in the same spot, installed, and moved out of the way for the next to be installed. Having previously installed vertical lift doors, this was the team's first time assembling and installing a rolling hangar door. Fine details such as start and stopping points and alignment of gaskets and seals were critical to get right in order for the door to function correctly and consistently.
Delivery: Design-Build
Designer: Story Design
Project Manager: Jerry Long
Superintendent: Josh Hoover
Project Engineer: Alex Samson