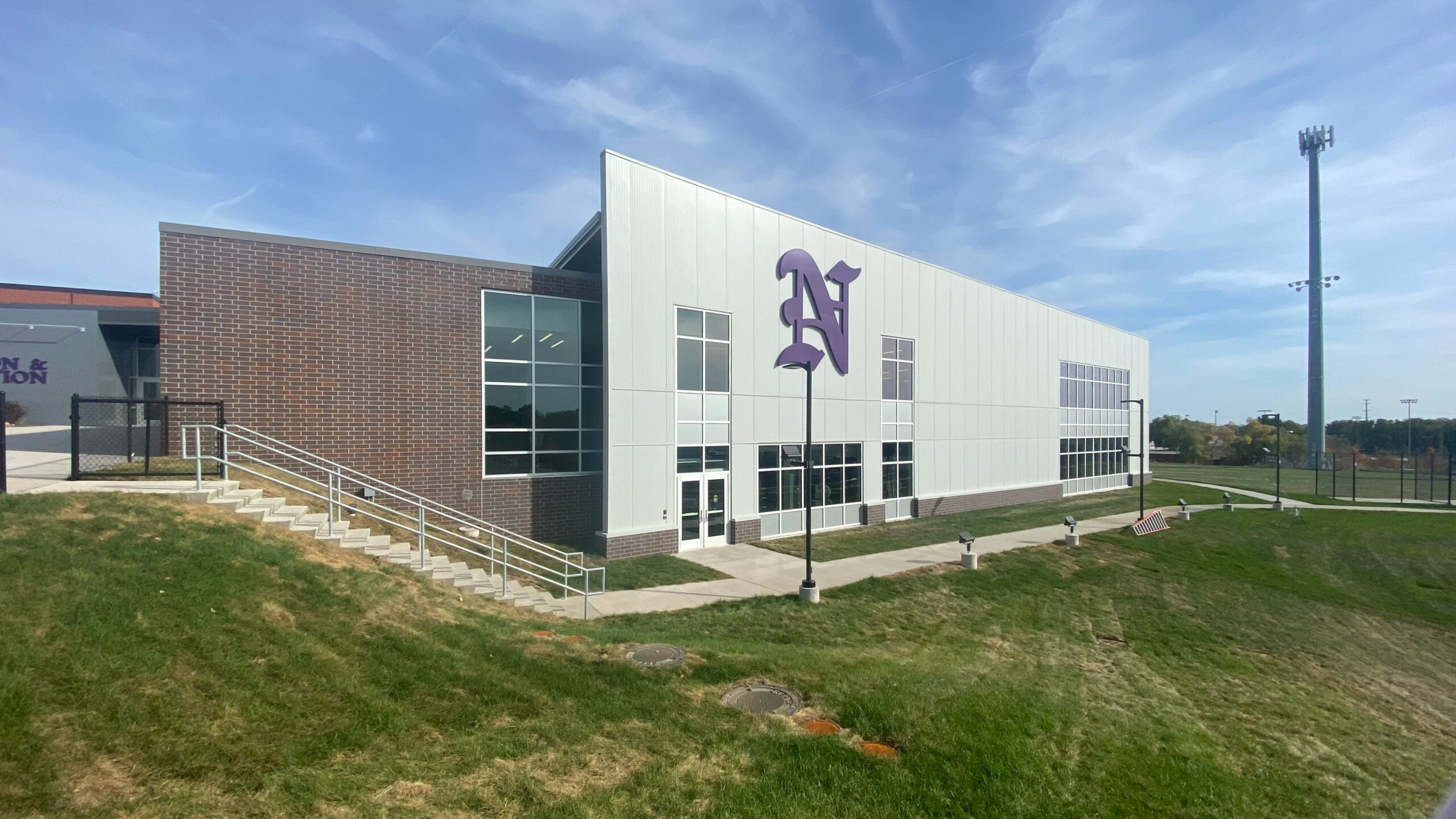 On Oct. 4 2022, Norwalk's new PE & Competition Center saw its first competition: a Norwalk high school volleyball match featuring the Warriors and the Indianola Indians. The match marked the completion of the new PECC addition that has been eagerly anticipated by the school district and the community, and also marks the conclusion of a vision established nearly 20 years ago touching almost all of the district's facilities.
In addition to the main attraction – the new competition gymnasium with three basketball courts – the $25.7 million project includes a wrestling room, three locker rooms, a two-story fitness room, and a second-floor walking/running track around the gym's perimeter. The addition totals 93,398 sq. ft.
Six new classrooms, a multipurpose area, and more than 55,000 sq. ft. of the existing high school were also renovated.
Among the primary needs for this addition were increased space for physical education, more room for practices, and seating for spectators.
"We had exhausted our space for practice especially," said Kate Baldwin, Executive Director for Administrative Services for the Norwalk Community School District. "We were at a point where we were holding practices at all hours of the day in order to maximize the space that we had."
Voters in the Norwalk community had the opportunity to approve  funding for the center via bond referendum in March of 2020, and did so with 77% voting "yes." Groundbreaking for the center was held in April 2021 and construction was completed in October 2022.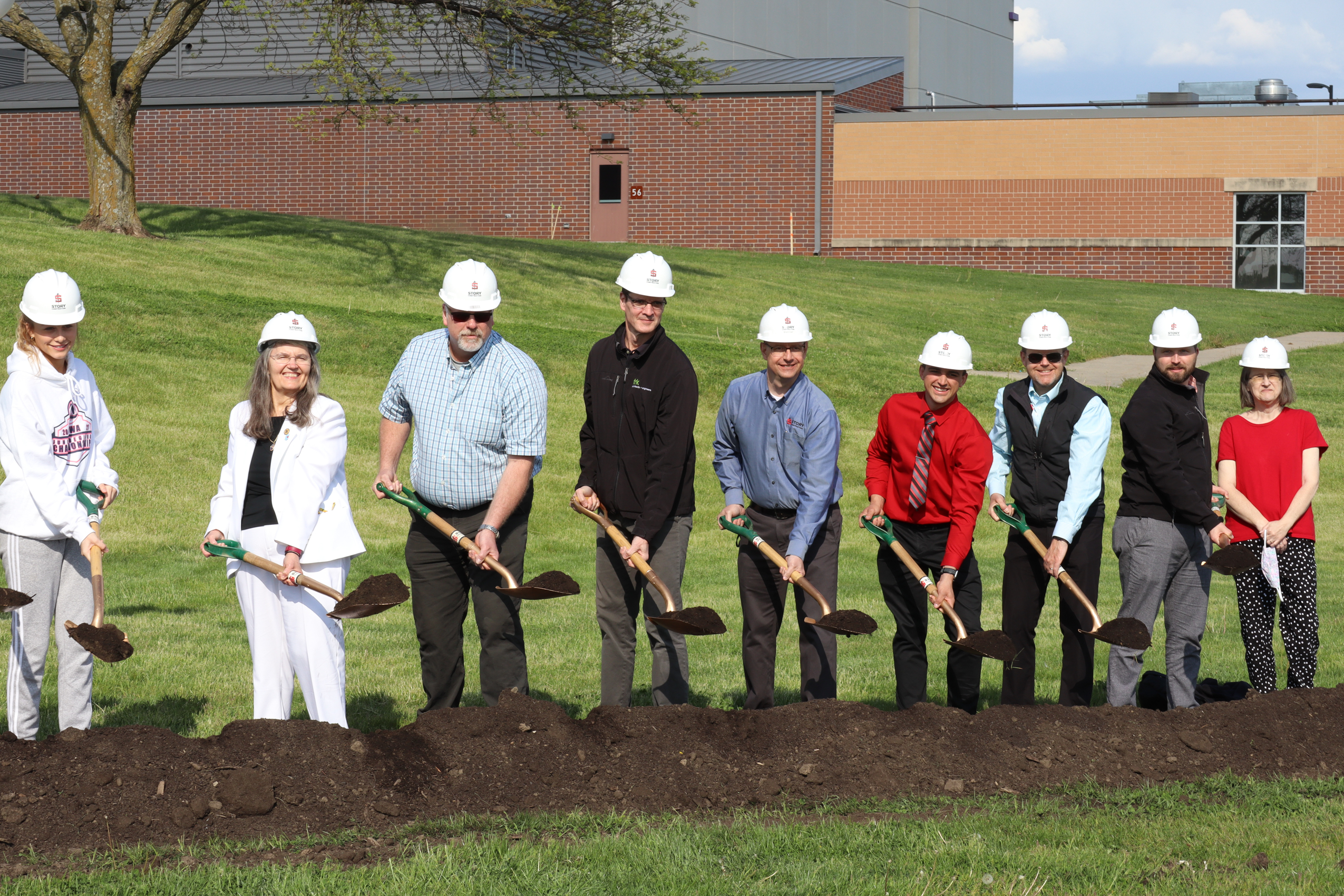 Story Construction has served the district as its construction manager for many of the improvements made to district facilities over the last 20 years. These include:
Oviatt Elementary School Addition & Renovation (2003)
Secondary Campus Additions & Renovations (2007)
Lakewood Elementary School Addition & Remodel (2010)
Secondary Campus Fine Arts Addition & Athletic Facilities Improvements (2011)
Orchard Hills Elementary School (2019)
Secondary Campus Renovations & Addition (2019)
Oviatt Elementary School Renovations (2020)
PE & Competition Center Addition (2022)
"Story has a lot of skilled professionals – among them project managers, project engineers and estimators," added Baldwin, who retires at the end of 2022 after 20 years with the district. "They're very knowledgeable in many facets of design and delivery, and they've been patient and effective at transferring that knowledge to help others make decisions"
Delivery: Construction Manager
Designer: frk architects + engineers
Project Manager: Scott Kutchen
Superintendent: Marc Champoux
Project Engineer: Deb Thurmond