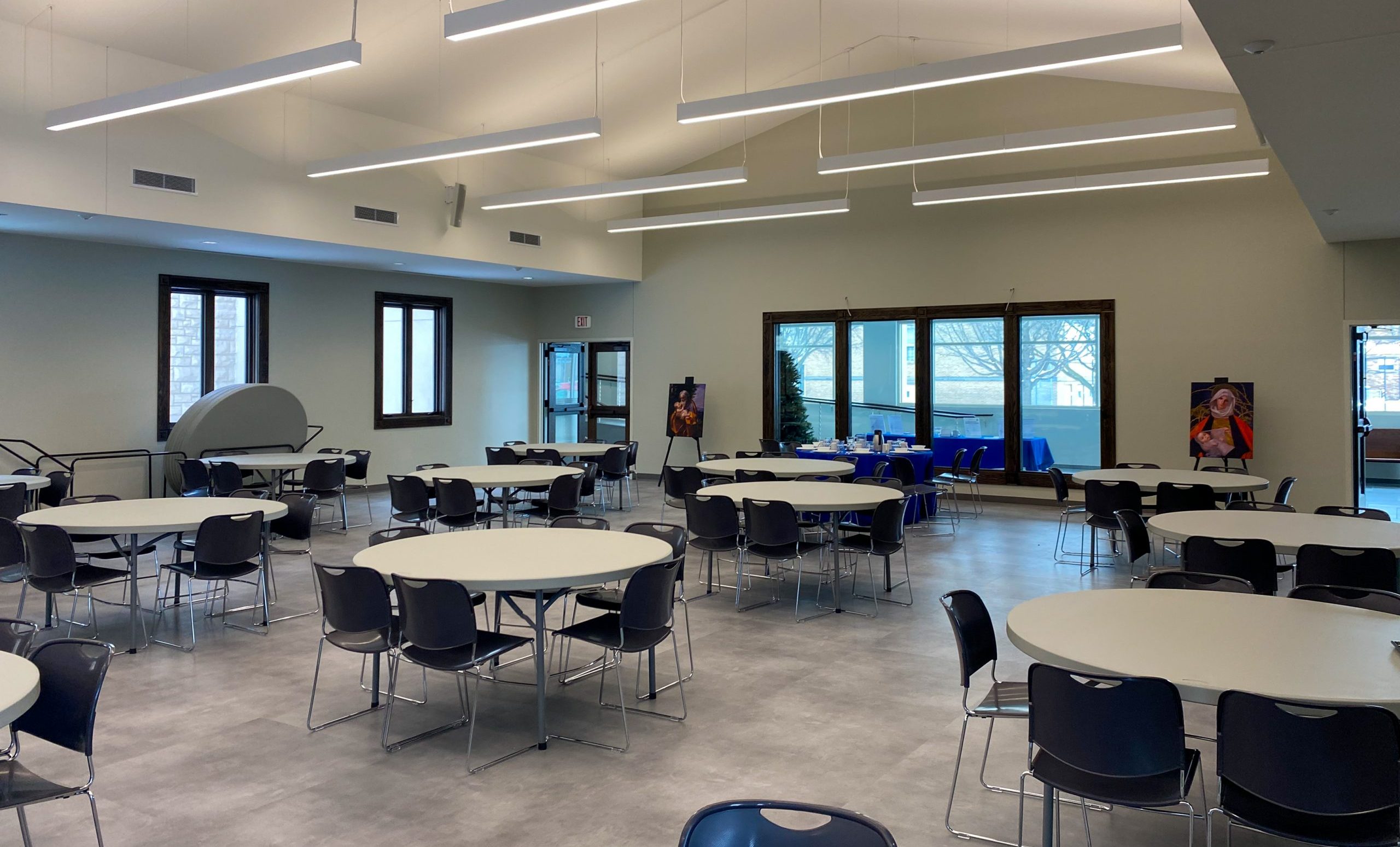 In November 2020, Story Construction and crews wrapped up a parish hall addition at the Church of the Sacred Heart in Boone, IA. The new 7,500 sq. ft. addition features a community/dining area, a full service kitchen, a family room/library and a meeting room. 
The Sacred Heart Parish, part of the broader Boone County Catholic Community serving Boone, Madrid and Ogden, has both a church and a school in Boone. The Church of the Sacred Heart sought to add a parish hall for formal events such as wedding receptions, sacrament milestone celebrations, funerals, fellowship, etc., along with a desire for newer, more accessible entryways into the church. With the original church built in the 1880s, the existing parish hall space was across the street and down a flight of stairs. Pre- and post-worship hospitality was difficult for this reason.
"We'd been dreaming for 20+ years about a space like this being attached directly to our building. We tore down existing rectories and had a new one built down the street to clear space near the church for an addition and additional parking, so we had been thinking about this for a while." – Father Brian Hughes, former pastor for the Sacred Heart Parish 
The new space provides Sacred Heart parishioners with fellowship space before and after worship, as well as a medium-sized space for other parish events like lunches, large meetings, instruction and adult education. The family room and meeting room will serve a variety of uses as well: a bridal suite, family room during wakes/funerals, music practice, corporate board meetings, staff meetings, etc. 
Stained glass windows that were removed from the church to make room for the corridor opening were preserved and reused within the corridor with the help of Clear Lake Stained Glass. Another set of stained glass windows – originally used in St. Benedict Church near Alogona, IA and made in Regensberg, Austria – were installed for display in the narthex area of the new addition.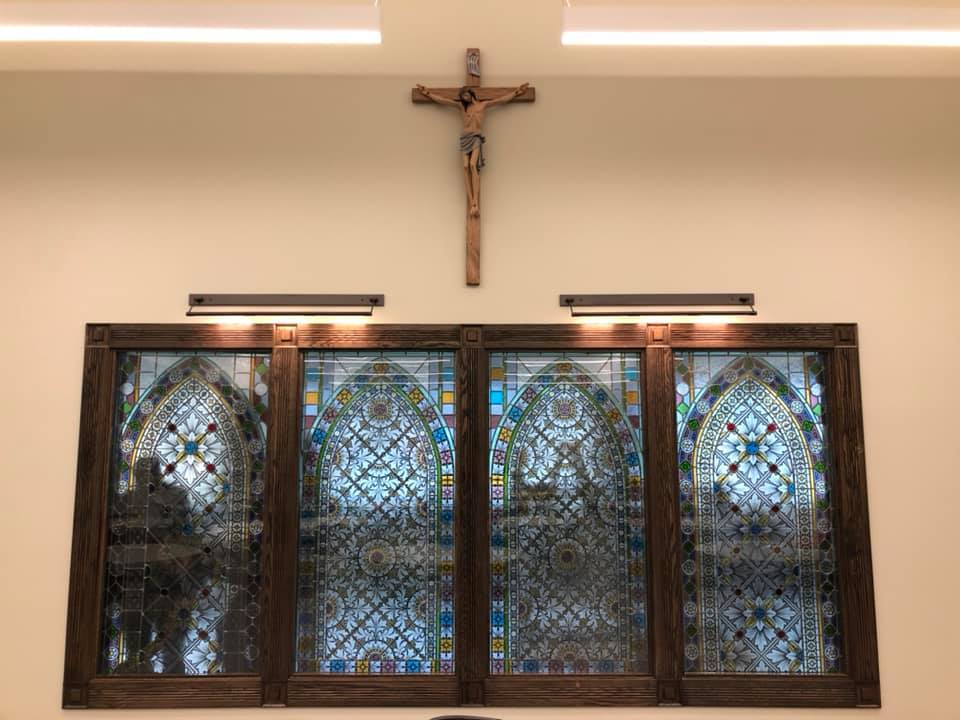 "We knew right away we wanted to engage Story in this project because of their reputation in our community," Father Hughes added. "Brant Carr was there with us every step of the way during design, preconstruction and cost estimations. Jamie Rochleau was very helpful later in the design process and going into construction as the project manager to ensure our dream was fitting into our financial envelope, and Dan Drefke is a wonderful person – a very exacting and dogged supervisor on site to make sure everything was done as it should be done." 
Delivery: General Contractor
Designer: RDG Planning & Design
Project Manager: Jamie Rochleau
Superintendent: Dan Drefke