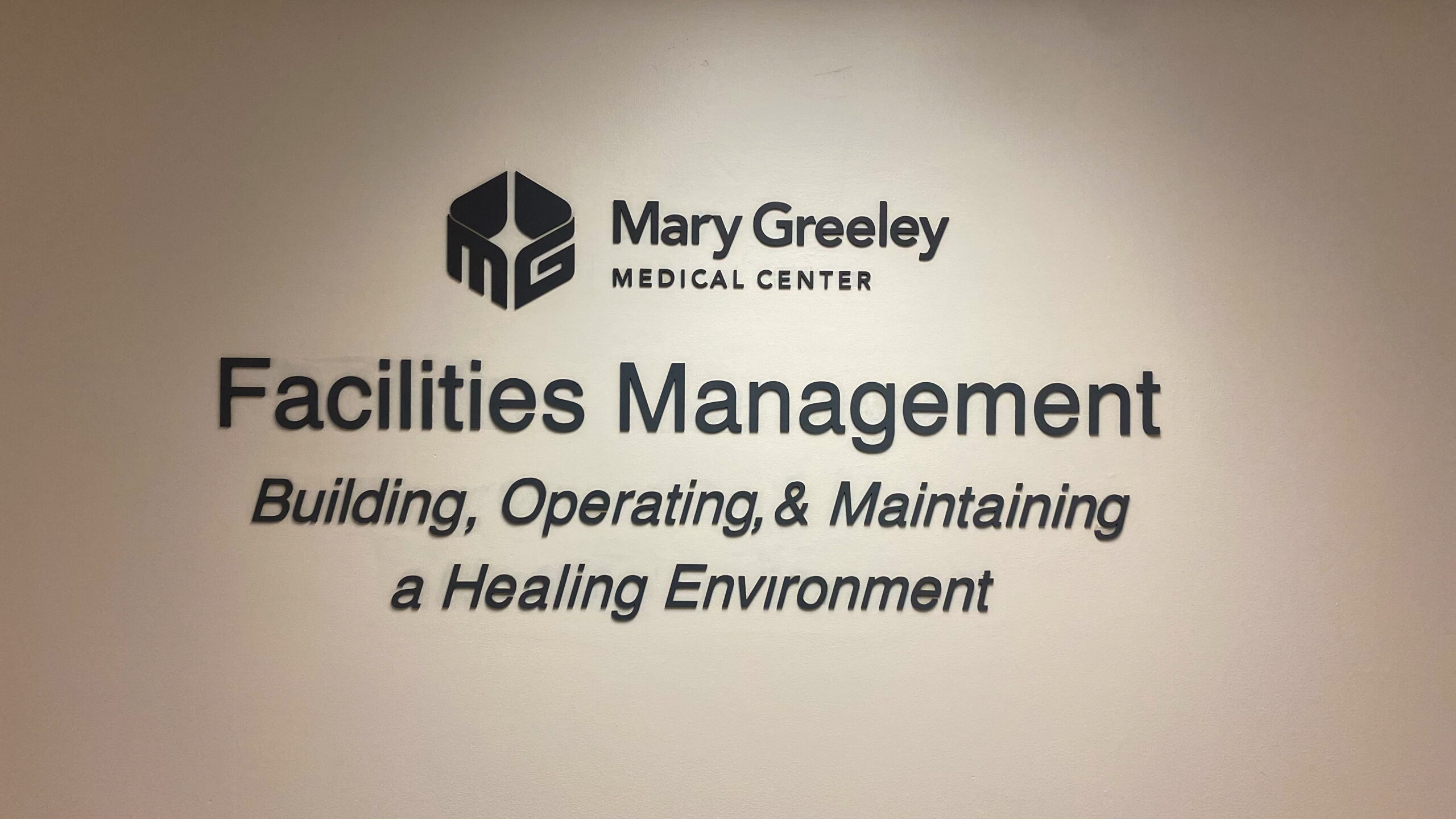 In April 2022, Story's Small Projects Group completed flooring and paint upgrades for the Facilities Management Department at Mary Greeley Medical Center in Ames.
The project , which consisted of new carpet, new paint, and managing the move of Facilities Management employees out and back into their work spaces, took approximately 3 months. Throughout the project, the Facilities Management team remained completely operational with the help of the Story team by coordinating the flow of the upgrades throughout the department.
"The entire hospital has been in the process of ongoing finishes upgrades, and we were overdue for new paint and flooring here in our department," said Mike Retz, construction coordinator at Mary Greeley.
With one empty office out of the two dozen offices that were set to receive makeovers, the Story and MGMC team were able to develop a detailed schedule for temporary relocation, demo, flooring and painting at a pace of two rooms per week. The hospital also hired a floor finishing contractor that the Story team worked around by scheduling work at the beginning and end of each week to allow time for floor waxing.
"Per usual, we had plenty of unaccounted for or unexpected things come up during the project, and the Story guys worked them all into the plan to stay on schedule and avoid disruption," added Retz. "The guys have always been courteous and manage themselves well, making sure things are cleaned up and being respectful of the other people working in this space."
Story's Small Projects Group has been a part of the company since 2001, and offers Story's clients another project delivery option for projects of smaller scale that require more agile solutions, like this one for Mary Greeley Medical Center.
If you have a commercial construction project you think Story or its Small Projects Group might be able to help with, email info@storycon.com to begin a discussion with us.
Delivery: General Contractor
Project Manager: Randy Cummings
Superintendent: Matt McBeth