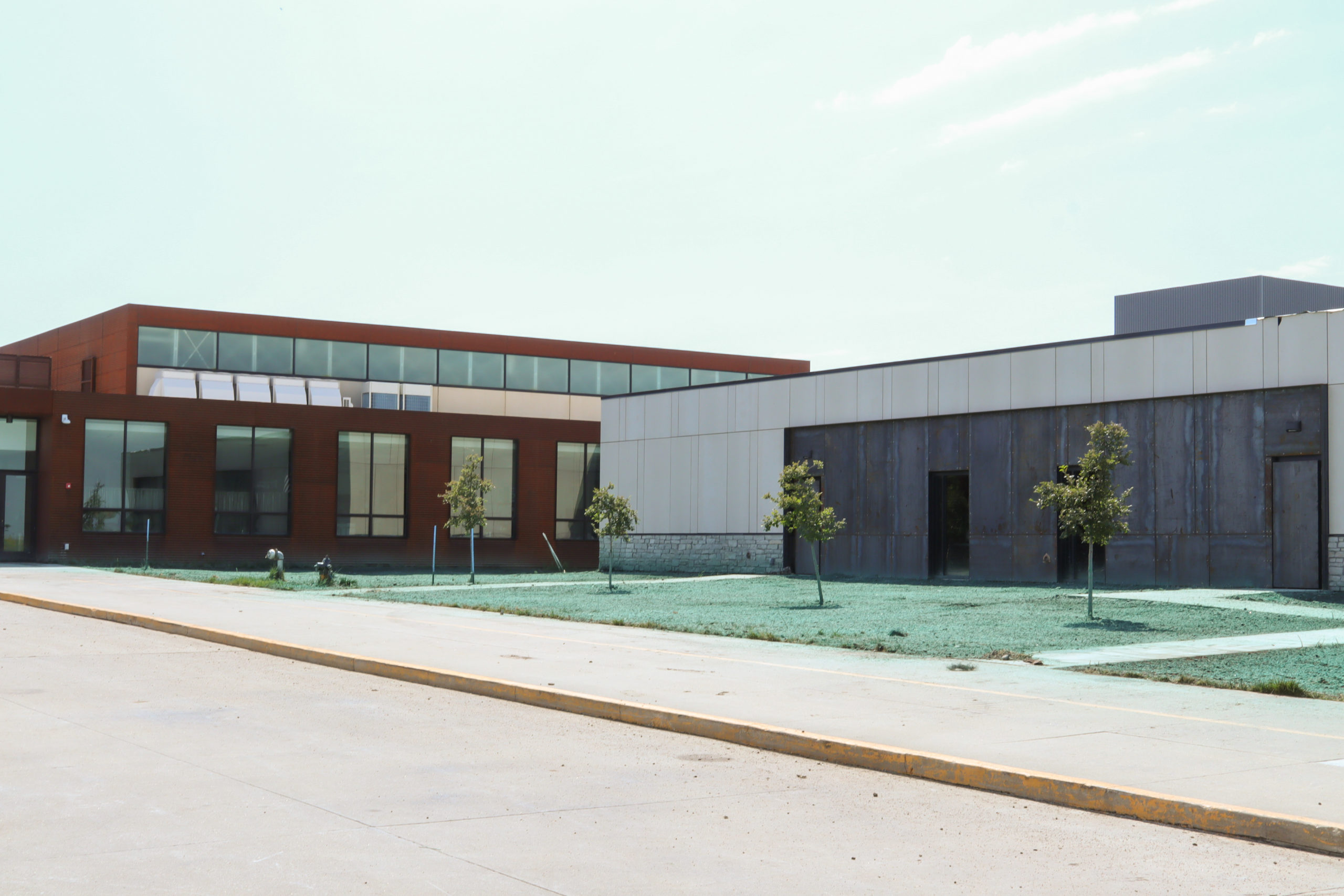 Story Construction recently wrapped up work at St. Luke the Evangelist Catholic Church & School in Ankeny, IA. The building received a 13,000 sq. ft. addition and renovation of 2,000 sq. ft. of existing space.
St. Luke the Evangelist was in need of additional classroom and meeting space at its building in Ankeny thanks to growth in the parish and in student enrollment, which increased by 35 percent in 2020. This project accomplished the parish's goals through six new classrooms, a multipurpose meeting room, expanded parking, storage, and a storm shelter. The addition will play a critical role in ensuring the parish is prepared for even more growth as the Ankeny community itself continues to grow.
Story Construction interviewed with St. Luke the Evangelist for the project in 2019 and was ultimately selected to serve as the general contractor for the addition. The project included some unfamiliar materials that the Story project team was excited to work with for the first time.
"Some of the storm shelter materials and structures are unique," said Scott Kutchen, Story's project manager for the St. Luke project. "The weathered steel wall panels on the addition and existing building were a product that was new to the team as well."
"The material makeup of the addition is meant to complement the existing building while still carrying an identity of its own," added Colton Howell, INVISION's architect on the project.
"Overall this has been a good experience," said Father Ken Halbur, who was called to join the St. Luke parish in July 2019. "It has been a great pleasure to work with Dan Drefke and Deb Thurmond on a nearly daily basis during the process. They kept me up to date and were always willing to answer questions."
A ceremonial groundbreaking was held on October 27 last year, and the project was completed in time to welcome students back for the 2021 school year.
Delivery: General Contractor
Designer: INVISION
Project Manager: Scott Kutchen
Superintendent: Dan Drefke