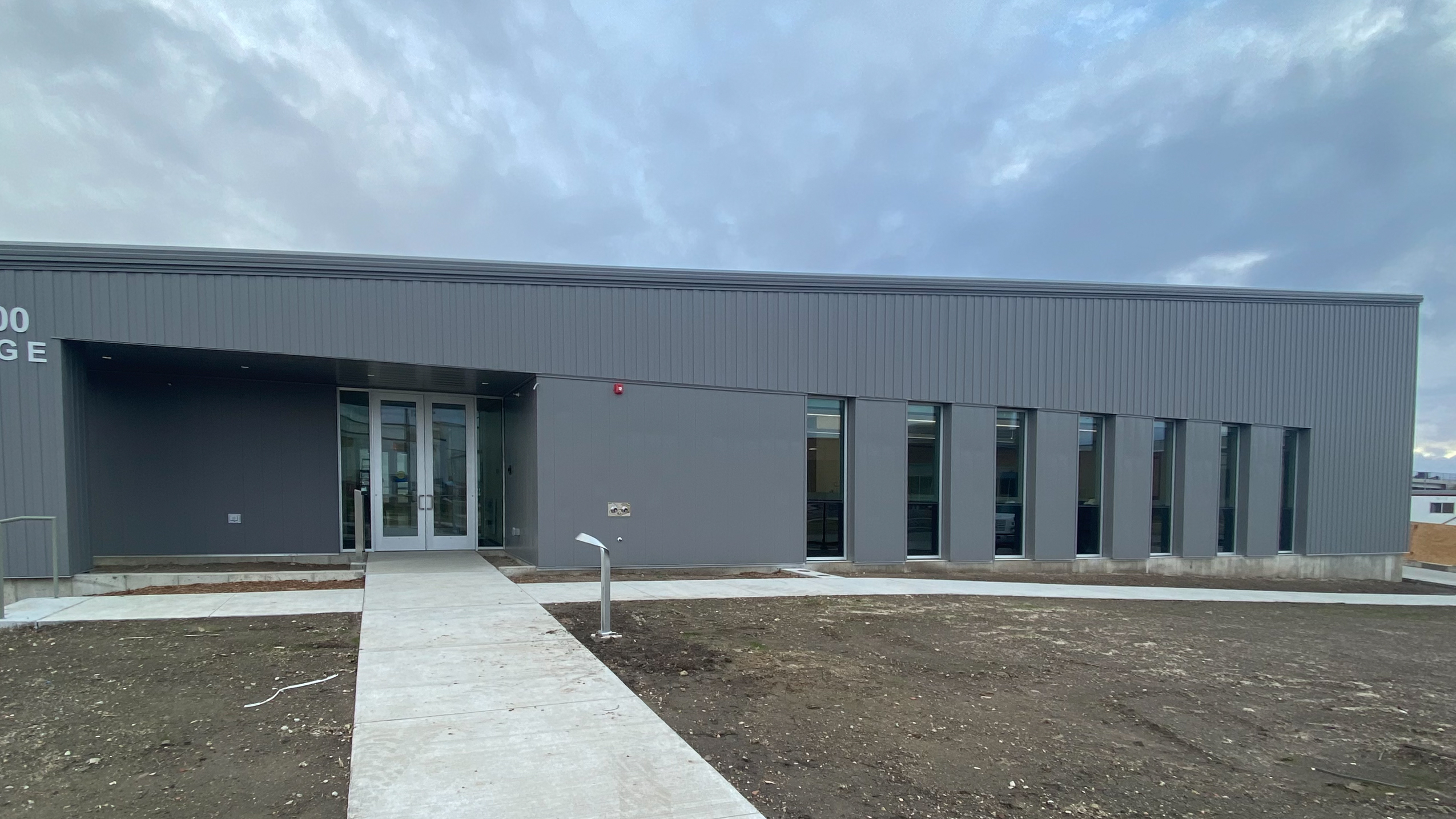 This spring, Story Construction is wrapping up construction of a new building at Kemin in Des Moines dedicated to the company's Application Solutions team. The new 11,400 sq. ft. building is located to the east of Kemin's headquarters building.
The Kemin Application Solutions team focuses on providing custom equipment solutions and training at pet food production facilities. This includes selecting, calibrating, and installing application equipment; training production staff on proper use of equipment and ingredients; choosing application rates, locations, and processes; equipment maintenance; and troubleshooting production facility issues.
"This new facility doubles the space previously used by the Kemin Application Solutions team, which occupied a separate warehouse space prior to this building," said Jeff Shaffer, associate principal at BNIM. "This new facility placement was designed to match and align with the neighboring Maintenance Building to establish a consistent street frontage and clear understanding that these separate buildings are part of a single complex, all aligning with the main headquarters design."
The new building includes a large shop, storage area, open office space, an employee break room, a large meeting room, and an outdoor patio space shared with Kemin employees in adjoining buildings. The existing wet pond will be relocated to the northeast, creating a visual focal point in the center of the complex, allowing future builds to be organized around it.
"The construction material market is the worst I have seen it, but the team did a great job getting the project completed on time and on budget," said Kemin's project manager for the new building. "Story did a remarkable job coordinating with Kemin and BNIM. The jobsite was clean and safe, the subcontractors were well organized and consulted for realistic scheduling, and Kemin was always apprised of issues and what decisions/collaboration needed to be made."
Delivery: General Contractor
Designer: BNIM
Project Manager: Adam Papesh
Superintendent: Jim Voss