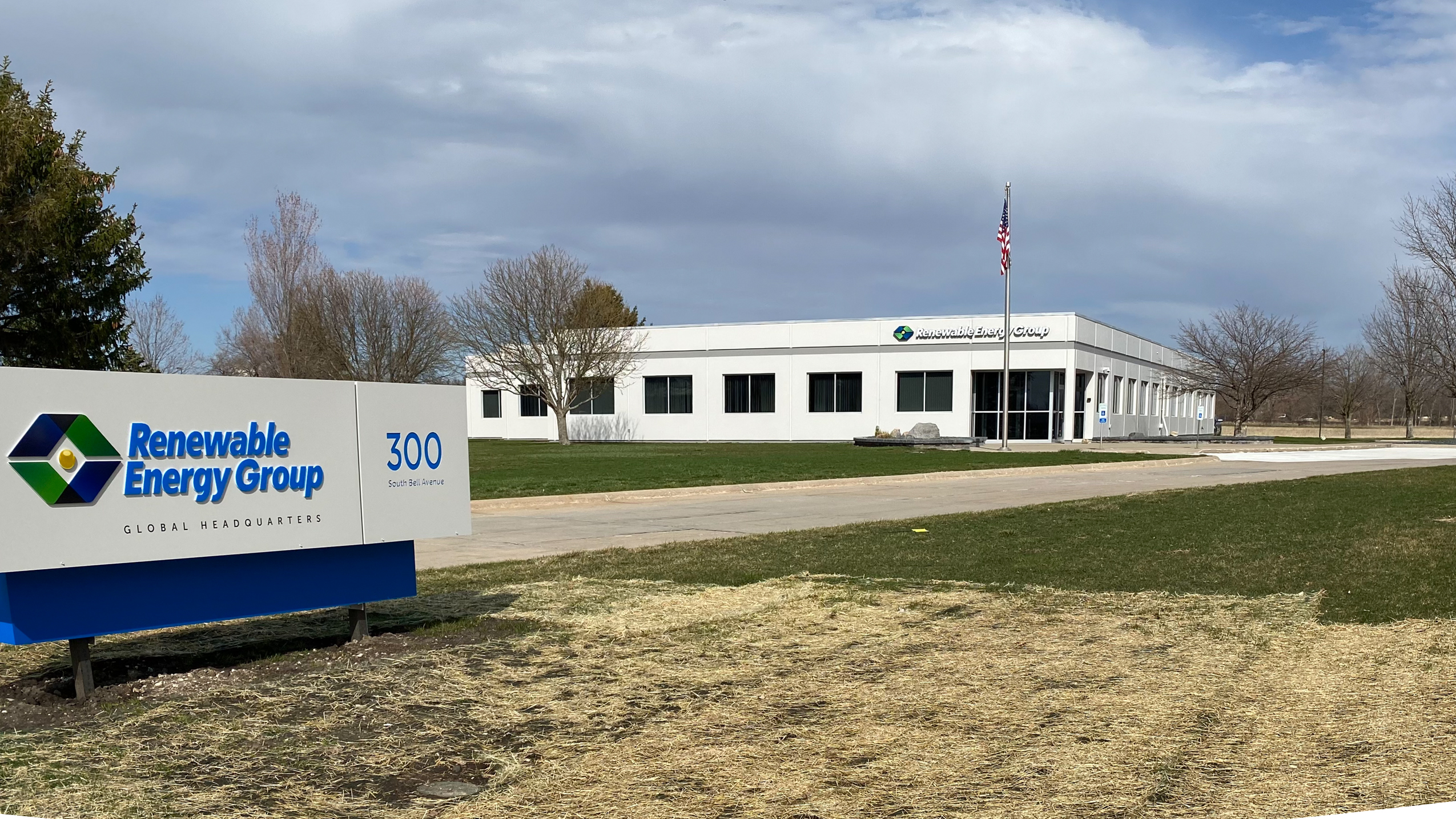 This spring, Story Construction's Small Projects Group completed renovations at Renewable Energy Group's 300 South Bell Ave location in Ames, which will now serve as Renewable Energy Group's global headquarters.
"It is a very exciting time for Renewable Energy Group to be opening our third office space in Ames, in order to accommodate our growing workforce," said Zach Van Cleave, Manager of Corporate Services at REG. "REG moved to Ames in 2007, and at that time had less than 100 employees across the business. Today, we have over 1,200 employees working for us in locations across the globe, with over 350 of those individuals working right here in Ames."
The project had a unique twist for the Story team in that the 300 South Bell building was Story's headquarters before moving to a newly built building down the street in 2017. Story designed and built the 300 South Bell location in the 1990s.
The completely renovated space includes 60 desks, six offices, and 12 meeting rooms with modern virtual meeting capabilities for the global company.
"It was great to have Story Construction as a partner for us on this renovation project, making the building more modern and accommodating for our workforce," Van Cleave said. "It was a unique experience to work with the Story Construction team on this project, given that the building used to be their Ames office. They were outstanding to work with, providing us with ideas and suggestions and answering the many questions we had along the way. We are extremely grateful to have Story Construction as a partner in Ames, and look forward to working with them again in the future."
Delivery: Design-Build
Project Manager: Randy Cummings
Superintendent: Ron North