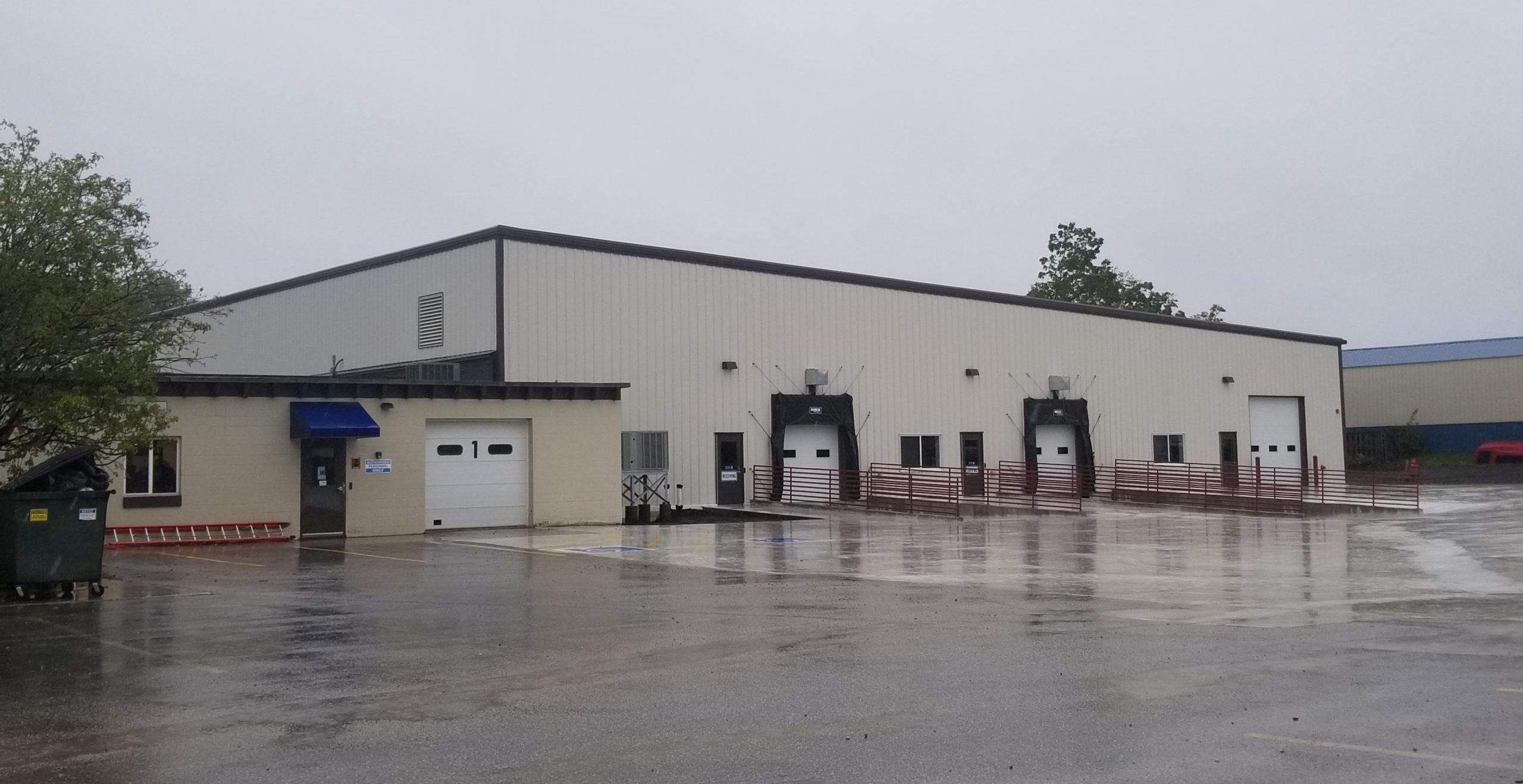 United Equipment Accessories, a family-owned company founded in 1952, is a manufacturer of custom slip rings, cable reels, shift controls and Hydraulic Swivels for operating equipment manufacturers. Located in Waverly, UEA is one of the largest slip ring manufacturers in the world, and is a staple of Iowa manufacturing with worldwide reach.
UEA was in need of additional production space at their Waverly facility. The company hired ISG to design an addition, and as the team worked through how they could build an addition in place of an existing, smaller building, they decided it was time to bring a contractor on board to provide input on the constructability and phasing of such an addition.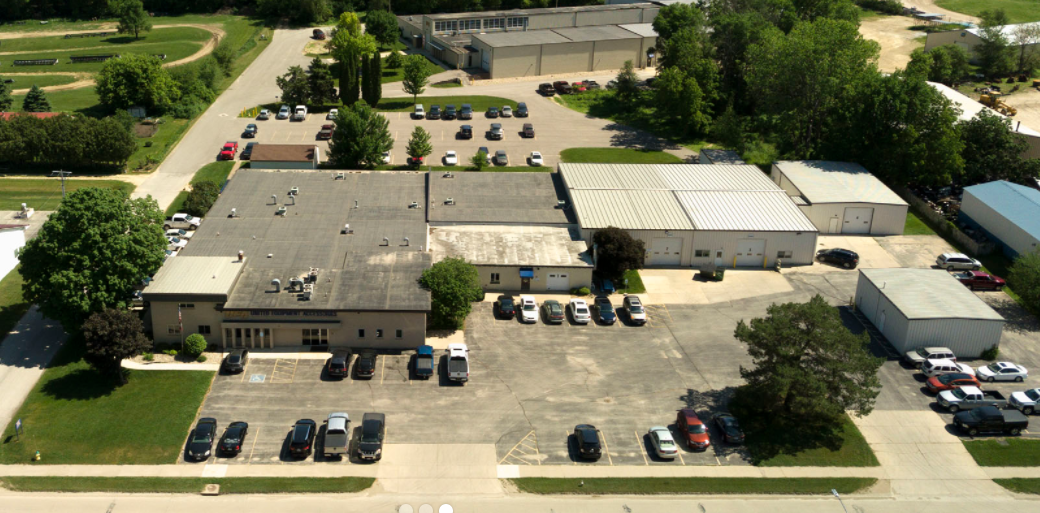 "We had an idea of what the new facility should look like, but we knew it would be pretty difficult to keep their company going and keep that existing space working," said Nathan Compton, ISG's architect on the project. "From a constructability standpoint, it made sense for us to bring the contractor on at that point rather than wait until design was done."
UEA and ISG interviewed several contractors for the project, including Story Construction. The Story team proposed an approach of building over the existing manufacturing facility in order to keep production moving as much as possible.
"We had three or four different companies look at this concept," said Mark Hanawalt, President of United Equipment Accessories. "It was an addition of decent size, and the thought of the loss of production that would be involved was a major consideration. No other contractor was willing to attempt building over the existing building in this way."
Story was selected to build the addition in May of 2019, and the addition of the NUCOR pre-engineered metal building was underway.
After erecting the pre-engineered building overtop of the existing building, the team would enclose and finish the north half of the building for UEA to occupy as the the existing building was demolished and the south half finished for occupancy.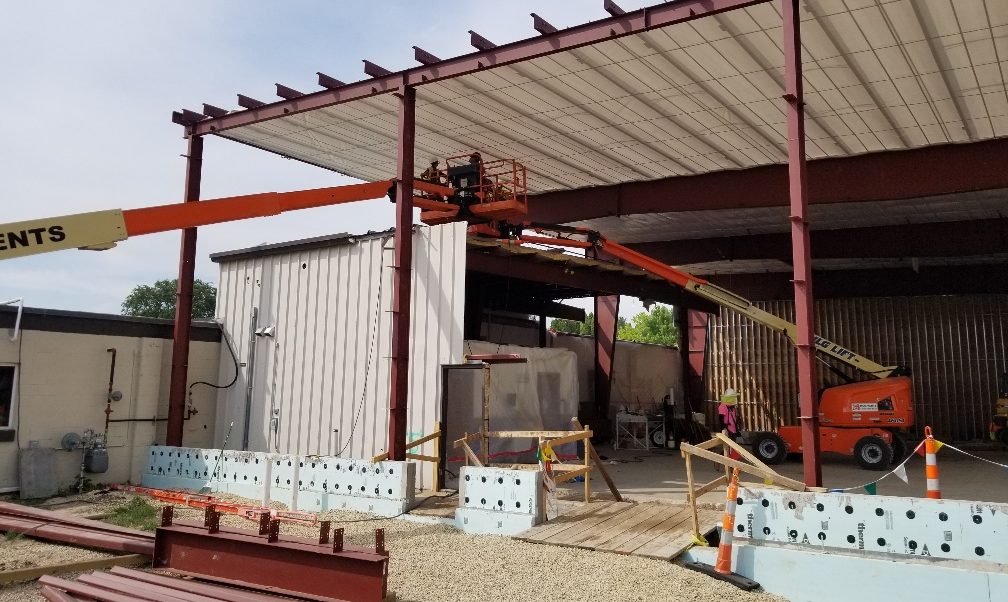 "We knew one of the challenges would be how to complete this project and keep us operational and shipping products to our customers," said Marty Meyer, UEA's Cheif Operating Officer. "With Story's proposal to build over the top, we were able to outline a transition plan as we worked through the different phases of construction so we had minimal impact on our processes."
Another idea early on in the project was the relocation of a metal building that would be in the way of the new addition. The team eventually decided to move the building in one piece onto a new slab to the northeast of the facility. To do this, the team hired a house moving company to suspend the building and move it from its existing location to the new slab.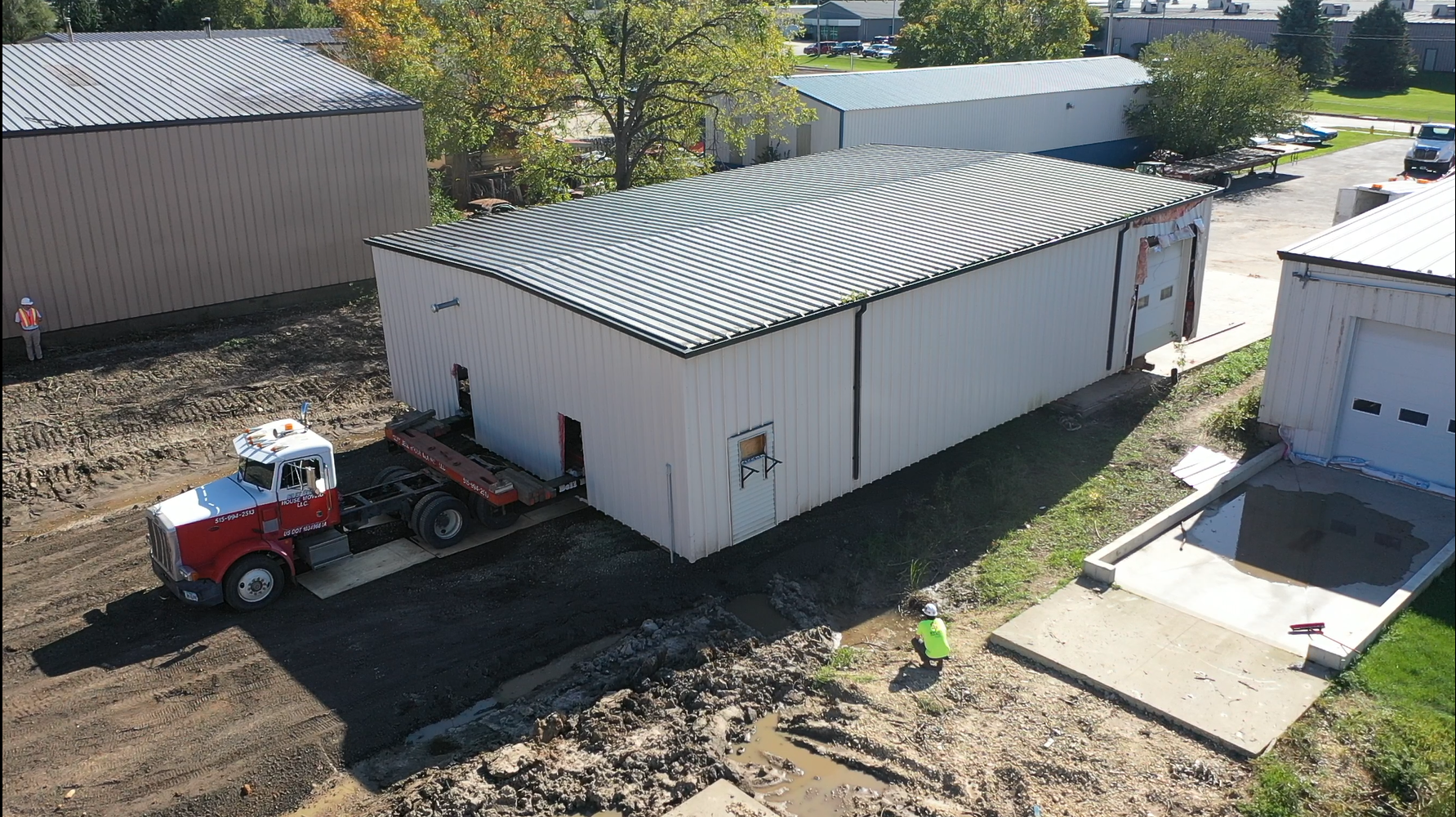 "Working with Cory and Clint was a blessing," said Jonathan Hempel, UEA's Facilities & Maintenence Coordinator. "They were open and honest in their communication and they made it very clear what was going on at all times."
Story's Construction Production 2.0 process was relied upon to make sure construction phases were lining up with transition phases for UEA, not to mention during a year when the COVID-19 pandemic was a dominating factor.
"Story's team was very flexible with us and working around our operations," Meyer said. "COVID-19 created all sorts of new challenges with different safety protocols within our own operations, and Story was overall very responsive to our needs."
Delivery: General Contractor
Designer: ISG
Project Manager: Clint Jensen
Superintendent: Cory Shepard