Bondurant-Farrar High School Additions
69.200 sq. ft.
Designer: SVPA Architects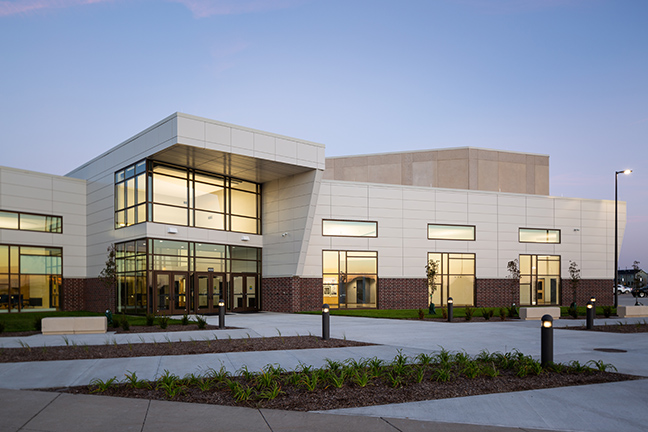 photos by Dan Cross
This project for the Bondurant-Farrar Community School District consisted of a two-story addition to the high school, including general instruction classrooms, science classrooms and support spaces, which wrapped up in January 2018. A second addition was completed in August 2018 and included an auditorium, lobby, band room, and support spaces.
These improvements came through a $21 million bond referendum approved by voters in 2016, which also allocated dollars for additional space at Morris Elementary School in Bondurant. Story served as construction manager for both projects, in addition to more work at Bondurant-Farrar's middle school in 2020.