Delta Tau Delta Fraternity ISU
30,000 sq. ft.
Designer: RDG Planning & Design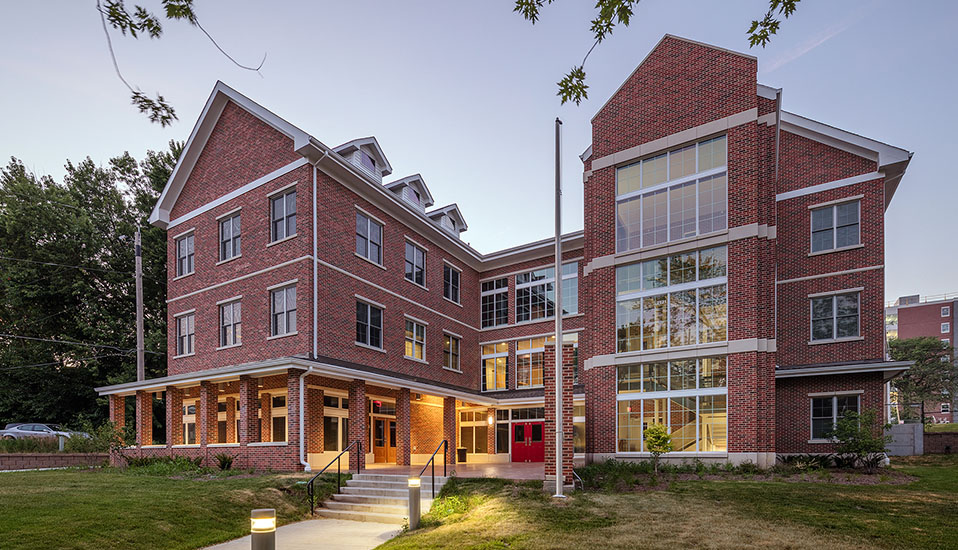 Delta Tau Delta Fraternity house was constructed over 60 years ago in the 1950s. So, in 2014, the fraternity's alumni decided it was time to upgrade the facility. Working with RDG Planning & Design, Story Construction was the contractor for this design-build project. The existing fraternity was in a tight space; with another fraternity on one side and a church on the other, there was only 15 feet of yard on each side of the house. In addition, with a 13-14 foot elevation change from the front to back, the fraternity presented a large, sloping grade. The existing house was demolished in August 2014 and construction on the new fraternity began in its place. The new 30,000 sq. ft. fraternity house is two stories atop a basement. In its unique configuration, the first floor has a walkout space facing south and a second floor walkout facing north. Both provide welcoming outdoor space for the residents and guests. The members take advantage of a large state-of-the-art kitchen, and professional cook, as well as study carols, study/meeting rooms, a large common area in the lower level and a formal space on the main level. The house mother also now occupies a new "apartment-style" space within the house.