46,000 sq. ft.
Designer: Story Design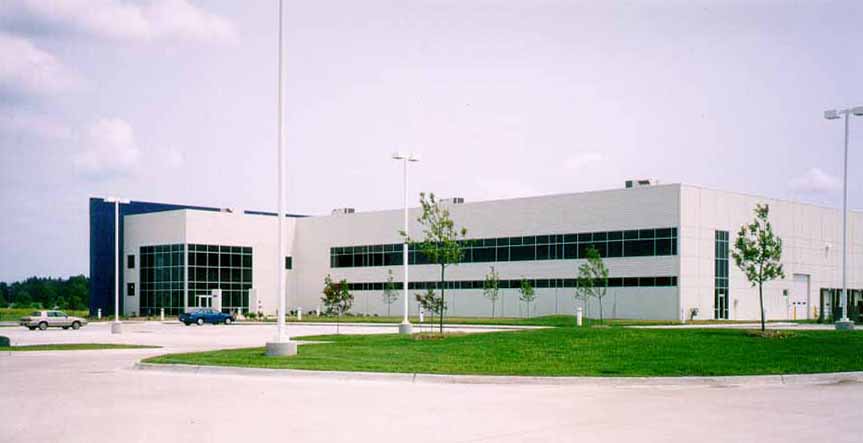 Story served as the design-builder to construct this office and manufacturing facility for Interpower Corporation, a producer of power entry modules, cord sets and other electronic equipment for the international marketplace.
The warehouse and manufacturing areas include 22,400 square feet of high-rack storage and 6,500 square feet of manufacturing space for product development and testing.
The 36,000-square-foot office area was divided into two levels (approximately 17,000-square-feet each), and are comprised, for the most part, of open office spaces for customer service and marketing.
The structure is comprised of structural steel with precast concrete panels, glass and metal wall panels.