ISU College of Veterinary Medicine – Lloyd Veterinary Medicine Center
225,000 sq. ft.
Designer: INVISION Architecture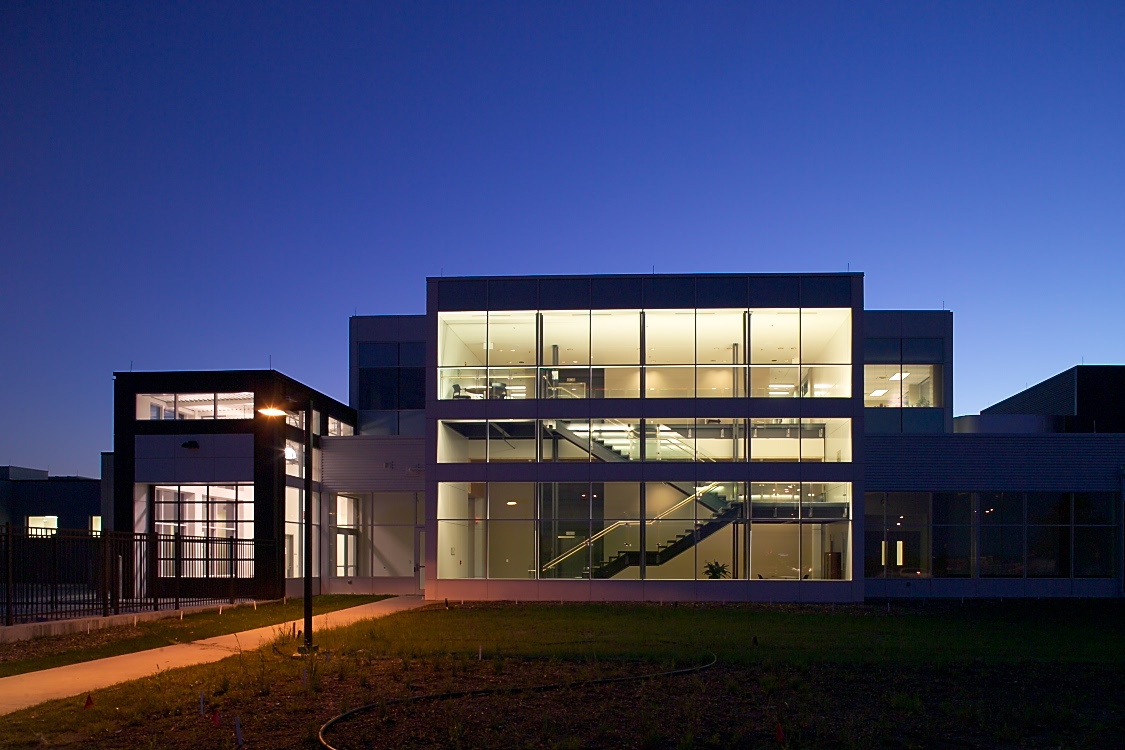 Working in partnership with JE Dunn, Story served as the local construction manager/agent to oversee this two-phase project that resulted in enhanced capabilities and services for Iowa State University's College of Veterinary Medicine Lloyd Veterinary Medicine Center.
Phase I involved renovating the Large Animal Teaching Hospital and Diagnostic Laboratory. Work included building a 120,000-square-foot addition to house large animal and equine outpatient treatment facilities, inpatient wards, an imaging center, isolation center and surgical intensive care unit. Extensive site preparation and development for utilities, roadways, turnout paddocks and storm water control was included.
Phase II of the project was aimed at enhancing the Lloyd Veterinary Medical Center Small Animal Hospital, which works with companion animals and wildlife. Work included completely demolishing and reconstructing some 88,000 square feet of existing facilities that had housed large animals prior to the completion of Phase I. After installing temporary MEP systems to maintain the Small Animal Hospital's functionality, Story oversaw the renovation to create new exam and treatment rooms, species-specific waiting rooms, intensive and emergency care rooms, laboratories, rehabilitation units, a pharmacy and imaging and surgery suites. The project also included constructing a 17,000-square-foot, two-story addition and tying it in to the existing Small Animal Hospital to house offices and conference rooms. A 9,650-square-foot, stand-alone pre-engineered building was also constructed to provide nine garage stalls for hospital vehicles and additional space for offices, lab rooms and rounds rooms. Site modifications included demolishing an access drive and parking areas, relocating and adding site utilities, paving the entrance and parking lots, adding a new public entrance road and landscaping.