ISU Frederiksen Court Expansion
210,000 sq. ft.
Designer: INVISION Architecture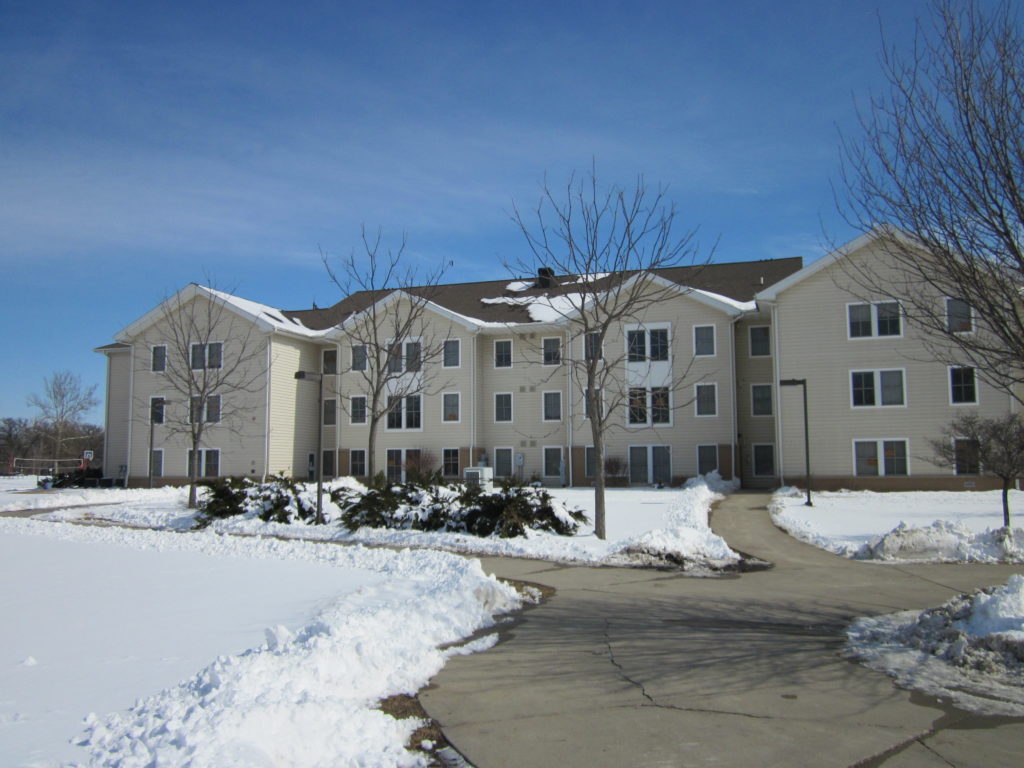 The Frederiksen Court complex has provided housing for thousands of ISU students since the first buildings went up in 2001. This expansion project added six slab-on-grade apartment-style dormitory buildings, each three floors with 10 four-bedroom units on each floor. Initial site work began in November 2012 with foundations for the first two buildings poured in January and February 2013. The Story team and the project's bid package contractors put forth an extraordinary effort; the first two buildings were completed in a just over six months' time.