ISU Willow & Larch Residence Hall
50,000 sq. ft.
Designer: INVISION Architecture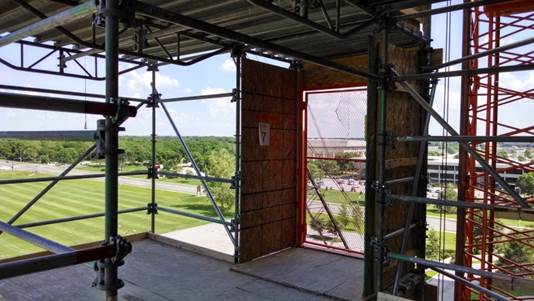 Iowa State University's Willow Hall underwent renovation of its 272 dorm rooms and 15 storage rooms this summer. While students were away on break, Story went to work to complete this eight-floor project in just 57 days. The project included demolition of existing case work in each dorm room; furring out the exterior wall and interior walls; applying spray foam at the exterior wall; painting each room and laying down flooring throughout the space. In addition, the crews revised the building's electrical systems to accommodate new fixtures and other devices. Because the elevator was being worked on by another contractor at the same time, Story provided access to each floor via scaffolding erected on the east side of Willow and interior platforms on each floor. Demolition started on May 13 and by mid-August Willow Hall was ready for the students to move into their newly refurbished surroundings.