Marshalltown Police & Fire Facility
54,000 sq. ft.
Architect: Prochaska & Associates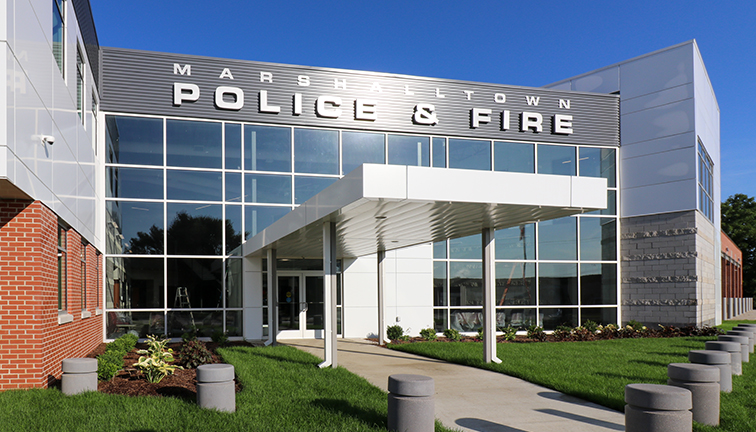 With their existing facilities lacking in security, convenience and geographic relevance, Marshalltown's police and fire departments needed updated facilities that could serve the city's first responders. In the spring of 2017, voters provided that opportunity by approving a $17.5 million bond for a new joint building for the police and fire departments.
PROJECT SCOPE
54,000 sq. ft. of new construction
Detention cells, interview rooms, safe room, evidence collection room, 911 dispatch center, fire department living quarters, fitness room, several break rooms, three kitchens and a seven-door apparatus bay
Separate garage for police squad vehicles