Marshalltown Public Library
36,000 sq. ft.
Designer: FEH Design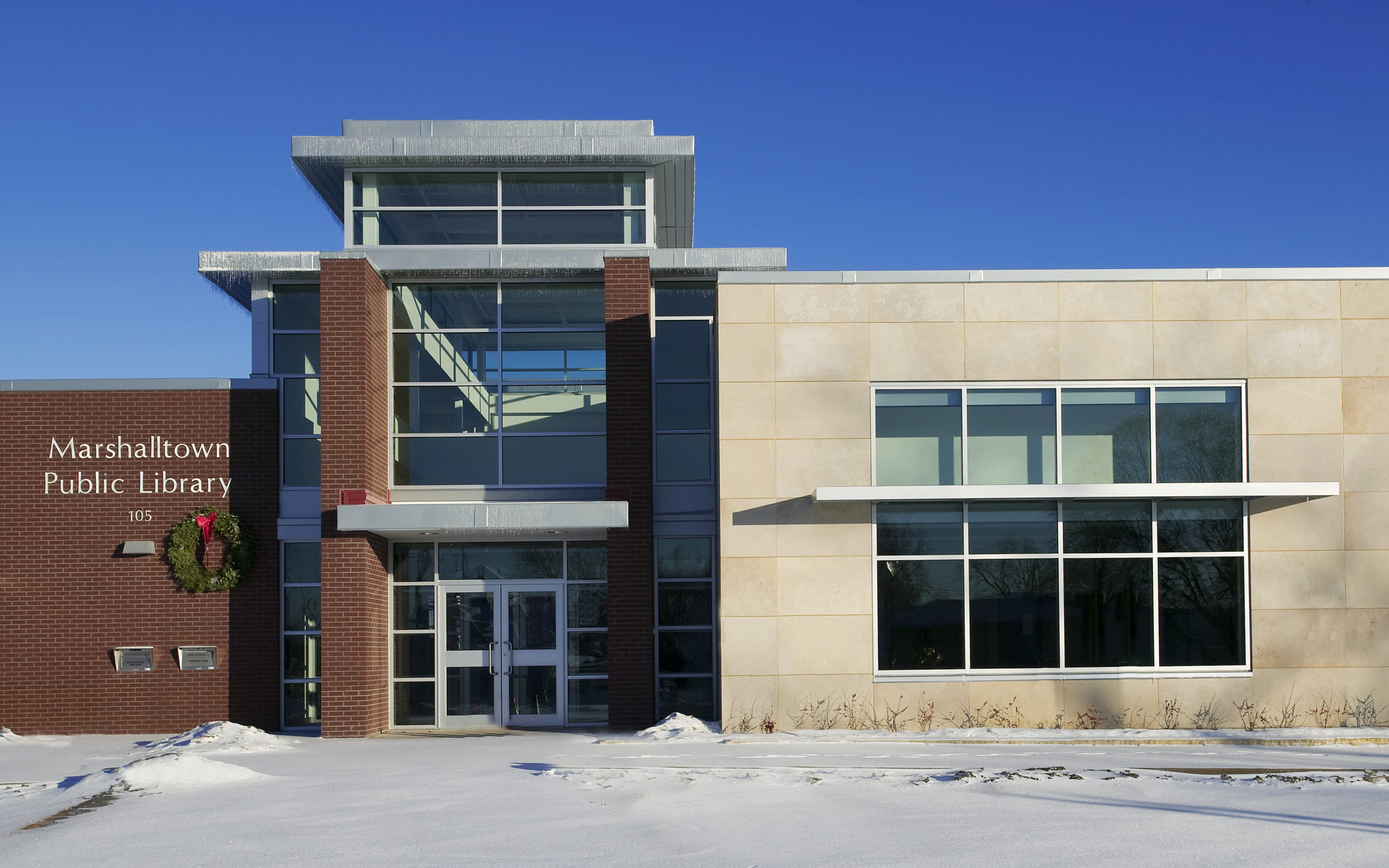 Story Construction served as the construction manager for this new, 36,000-square-foot library commissioned by the City of Marshalltown. The single-story design ensures complete accessibility for disabled patrons and includes 20 computer workstations, public meeting rooms, quiet study rooms, space for youth programming and on-site parking. The facility was built in compliance with the U.S. Green Building Council's Leadership in Energy and Environmental Design (LEED®) standards and received LEED Gold certification upon completion.