Watertown Square – Mayflower Community
68,157 sq. ft.
Designer: Connect Architecture & Design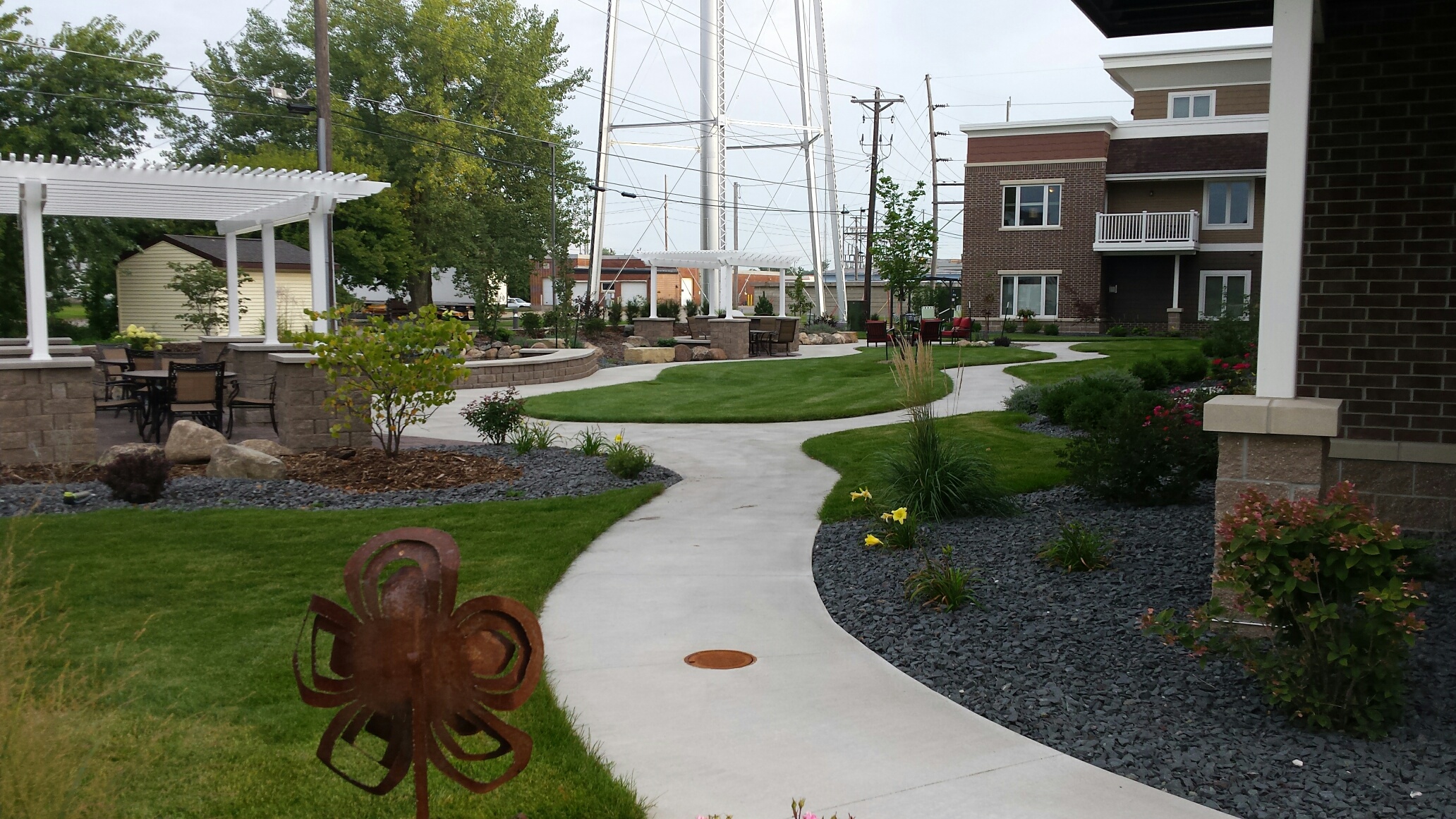 Story Construction and Mayflower Community have a long partnership, having worked together since 1991 when Story constructed the Health Center and Skywalk. Watertower Square (named for its location under the watertower) is a new independent living facility featuring three one-bedroom and 23 two- and two-bedroom-plus apartments for people 55 and older.
Story was the general contractor on this three-story wood-framed structure with brick and siding exterior. The units range from 915 to 2,100 sq. ft. Residents of the 26 units have access to common areas as well as climate-controlled underground parking. There is also an underground tunnel from Watertower Square allowing convenient, covered access to Mayflower's entire campus. Several units of the Watertower Square Residences were purchased before ground was broken and once the groundbreaking took place on August 6, 2014, excitement about the new facility continued to grow. Potential residents were drawn to the fact that they could completely customize their individual units. Working with an interior designer, purchasers could choose standard finishes, or they could fully customize their living space. From paint color, countertops and cabinets to floor coverings, appliances, doors, even the placement of walls, future residents could make the unit totally fit their needs and wants.