22,152 sq.ft.
Designer: FEH Design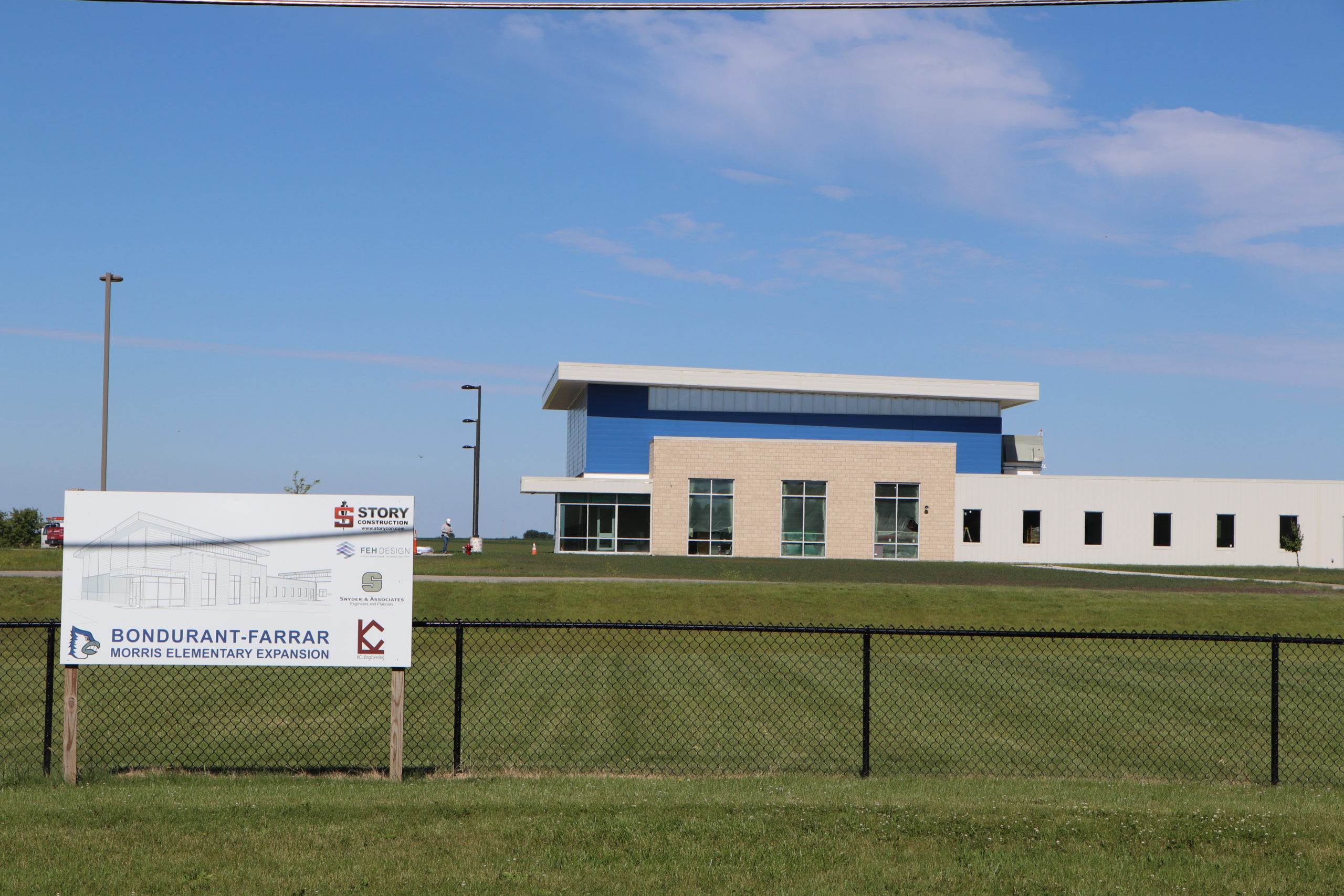 The Bondurant-Farrar School District sought to expand Morris Elementary to fit the growing needs of the district. Funding came from a $21 million bond that the community overwhelmingly passed. The $21 million also covers an auditorium and additional classrooms for the high school. Story served as the construction manager for the addition to Morris Elementary and the other projects.
The addition to Morris Elementary included eight classrooms – four of which are hardened spaces that can be used as storm shelters – to aid the growth at other buildings in the district, and a gymnasium with a full-size competition floor. Outside the gymnasium, a 55-stall parking lot and additional staff parking were added, and the drop-off and pick-up lanes were widened to reduce congestion in mornings and afternoons on the main roads near the school.