Southwestern Community College Student Housing
36,000 sq. ft.
Designer: INVISION Architecture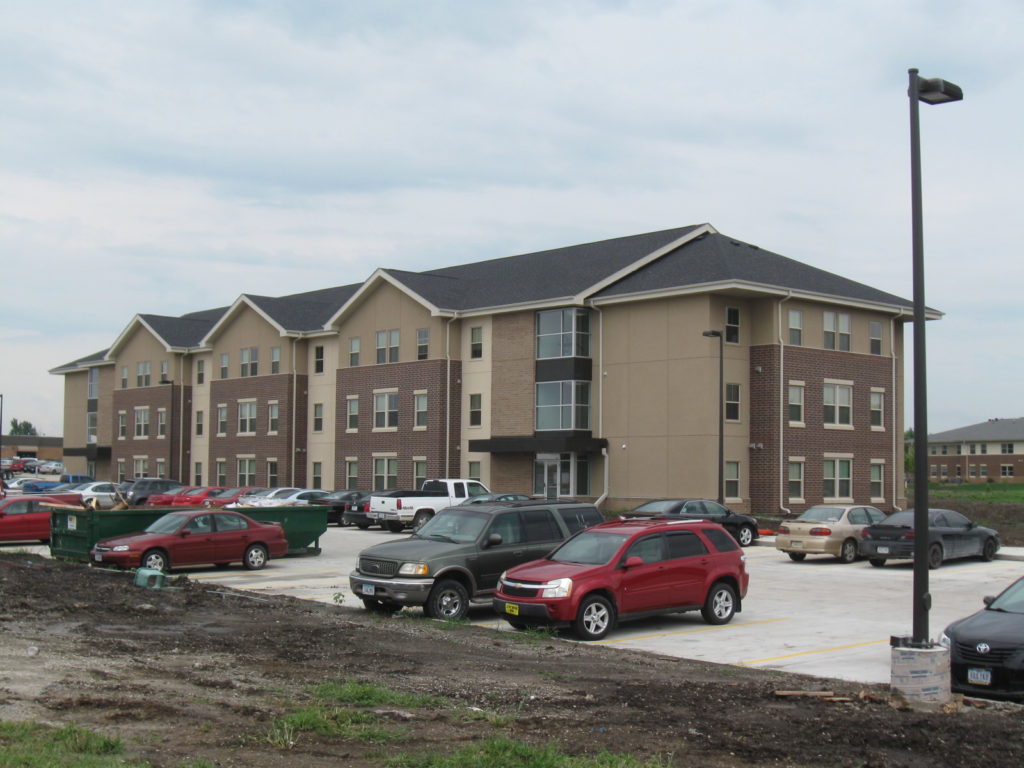 SWCC came to Story Construction to build a new apartment-like student housing facility. The resulting project consisted of the addition of 24 units (approximately 88 beds) within 36,000 sq. ft. of new construction. With a design aesthetic compatible with existing housing units, the new building also includes a community/study room and laundry room and is surrounded by sidewalks and ample parking. During construction, it was important to keep all existing facilities open, which was accomplished through careful coordination between the Story crew and SWCC officials.