USDA National Animal Disease Center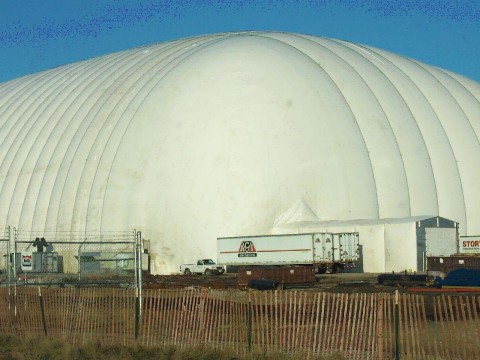 Story Construction has been involved in several projects at the USDA facility in Ames as part of a modernization at the U.S. Department of Agriculture's National Centers for Animal Health. Projects include:
SUPPLEMENTAL LABORATORY (2003)
The Animal and Plant Health Inspection Services Supplemental Laboratory is a 54,000 sq. ft. slab-on-grade structure with a 2,500 sq. ft. basement. The facility houses diagnostic laboratories. Story's work on the project included the concrete frames and foundations and the structural steel package.
HIGH CONTAINMENT LARGE ANIMAL FACILITY (2006)
Story Construction's work package at the 156,623 sq. ft. Large Animal Housing Facility included special structural concrete work (slabs, walls and ceilings), concrete toppings, installation of all embedded specialty miscellaneous metal, and masonry. Other general construction work included doors, drywall, ceilings, flooring, specialties, science equipment and cold storage rooms. Because of delays due to the design completed seven months late, Story was selected to erect an air supported structure over the partially completed building. This allowed for work to continue during the winter months.
LABORATORY SERVICE BUILDING (2010)
The USDA's consolidated Laboratory B072-Service Building experienced concrete settling. Story served as the general contractor for the 6,250 sq. ft. structural slab-on-grade.