120,000 sq. ft.
Designer: FEH Associates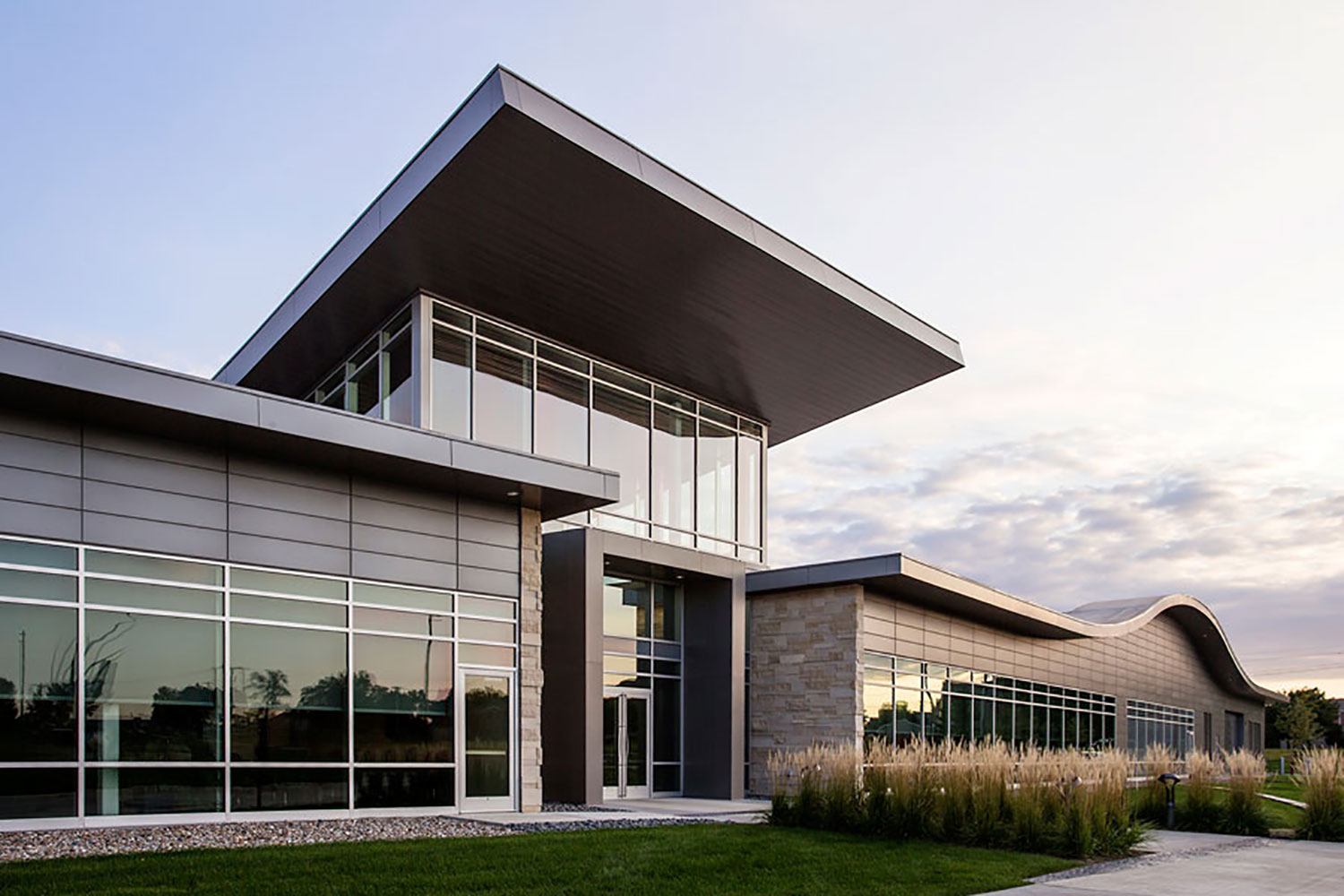 Positioned in Ames' technology-rich ISU Research Park, Workiva's Phase I and II buildings span 120,000 sq. ft. and offer many top-flight amenities to entice software engineers and other technology performers to seek employment here.
The buildings' open floor design fosters creativity and collaboration among employees. Just some of the amenities are a fitness center, gourmet cafeteria, relaxation spaces inside and out, game room, and a 5,600 sq. ft. glass enclosed, South-facing atrium featuring tropical trees and plants with seating surrounding the planters and access to a massive patio featuring two 72-inch fire pits and additional plantings. The atrium was designed to be reminiscent of tropical Florida, helping employees acclimate to harsh Iowa winters and stay on the path of productivity.