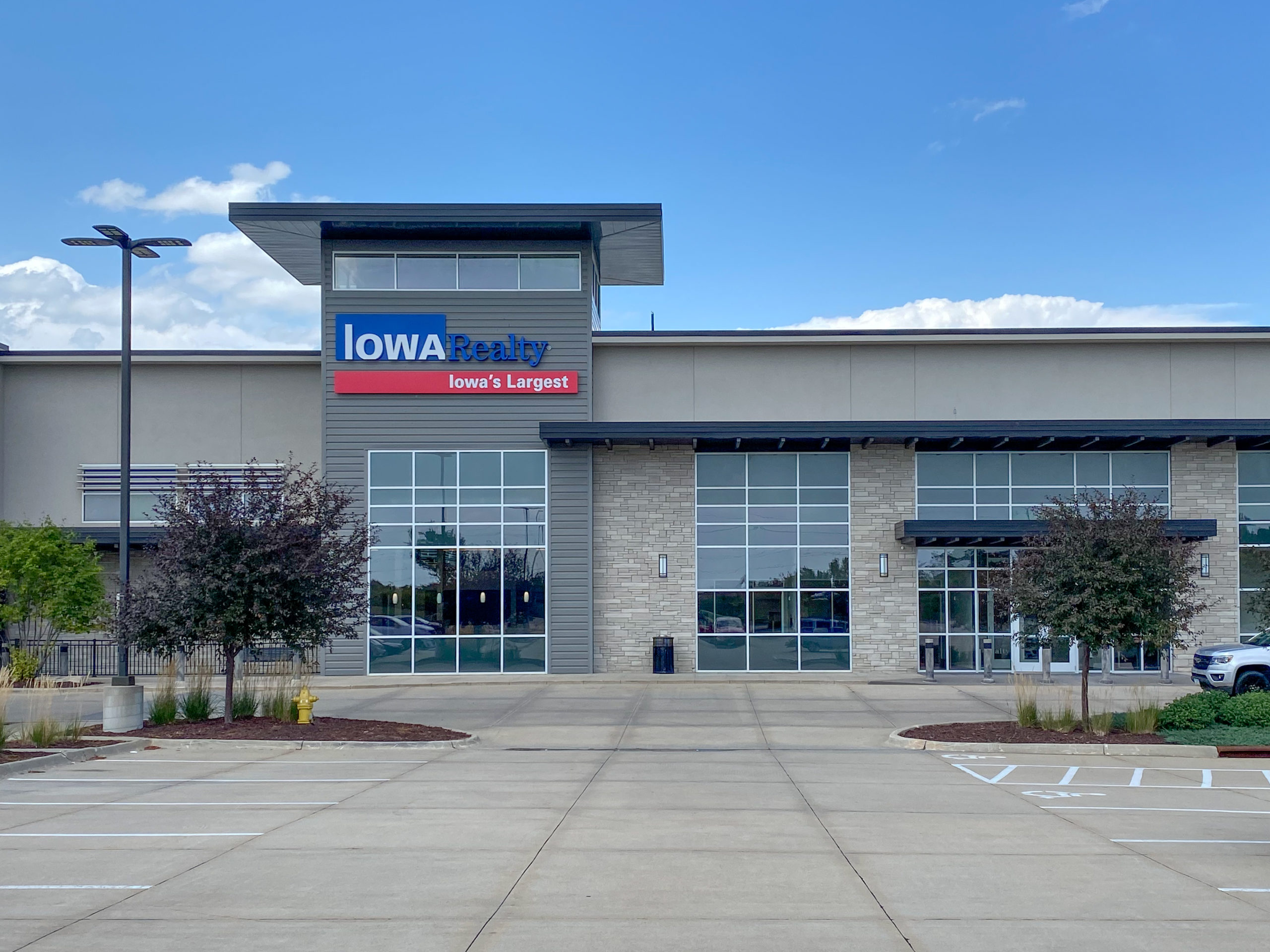 Story Construction and its in-house design team, Story Design, recently completed a 25,000 sq. ft. multipurpose build-out for Iowa Realty at its new location along Mills Civic Parkway in West Des Moines.
The new location contains a variety of mixed-use spaces, including traditional cubicles, touch-down areas, 45 private offices, five conference rooms, two informal training areas, a traditional training space in the building's mezzanine, a stairitorium for informal meeting/training space, and private call rooms.
Story's design-build team interviewed with Iowa Realty in January 2021 after Iowa Realty had decided to lease the new space.
"We really liked the all-in-one design-build package," said Kevin Crowley, Manager and COO of NAI Iowa Realty Commercial. "Having a design-build partner and saving a step of hiring design and construction partners separately had an appeal for this project in particular, which we knew had a tight timeline."
From the first meeting with Iowa Realty, Story's design-build team used existing schematic floor plans of the space to produce an initial idea of what the new space could look like.
"We always make a point to emphasize that first iterations and ideas are likely not the right solution, but having a starting point as soon as possible is really valuable to what the team is trying to accomplish," said Jeff Bodin, principal architect and leader of the Story Design team. "It just so happened that the end product really wasn't far off from those initial renderings."
Creating hyper-realistic renderings and walk-throughs of the space also has its advantages with communication and decision making for all project team members.
"I can read a blueprint and understand what I'm looking at, but the visualization really helped our team with decision making," added Crowley. "It's spot-on from the visual mock up – walls, offices, decorations, furniture, pretty much everything."
As is the case with many construction projects in 2021, material delays and supply chain issues needed to be factored into the team's planning process.
"Even with supply chain issues, there were never any surprises during construction," said Crowley. "Story's Construction Production 2.0 system run out of their trailer behind the building really kept communication and coordination at the forefront."
The new location at Mills Crossing between REI and The Container Store will be home to Iowa Realty agents who previously had been working out of the company's three other West Des Moines locations, while the company's corporate offices remain at its Westown Parkway location in West Des Moines.
Delivery: Design+Build
Designer: Story Design
Project Manager: Adam Papesh
Superintendent: Ethan Dix
Preliminary Design Renderings
Completed Design & Construction